31 Oct 2020
Another Heavenly Birthday for Nitro
Author: dobemom | Filed under:
Uncategorized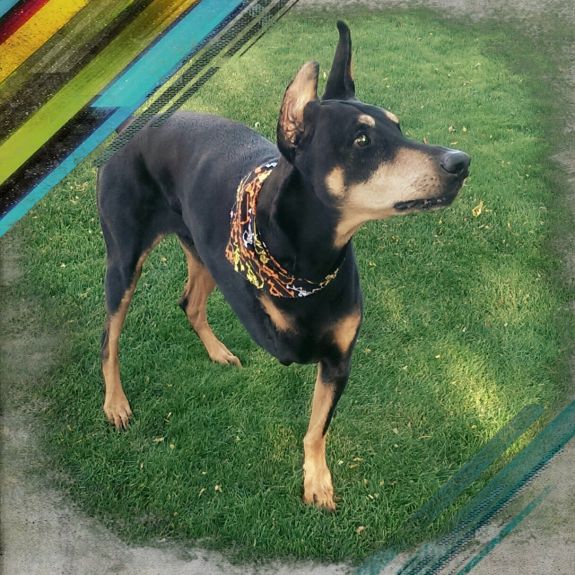 Another Heavenly birthday for my Warrior, my Angel, my Heart-Dog. I don't get on the site very often these days – life just seems to get in the way – but I still think of Nitro daily. I talk to him too…just a few days ago we had a heart-to-heart. You see, his brother Kodi was in a bad way; we didn't know if he would make it, or if it was time for him to join his brother in heaven. Tears running down my face, I stood by Nitro's corner of honor in our living room, begging him to whisper in Kodi's ear and say "NOT YET".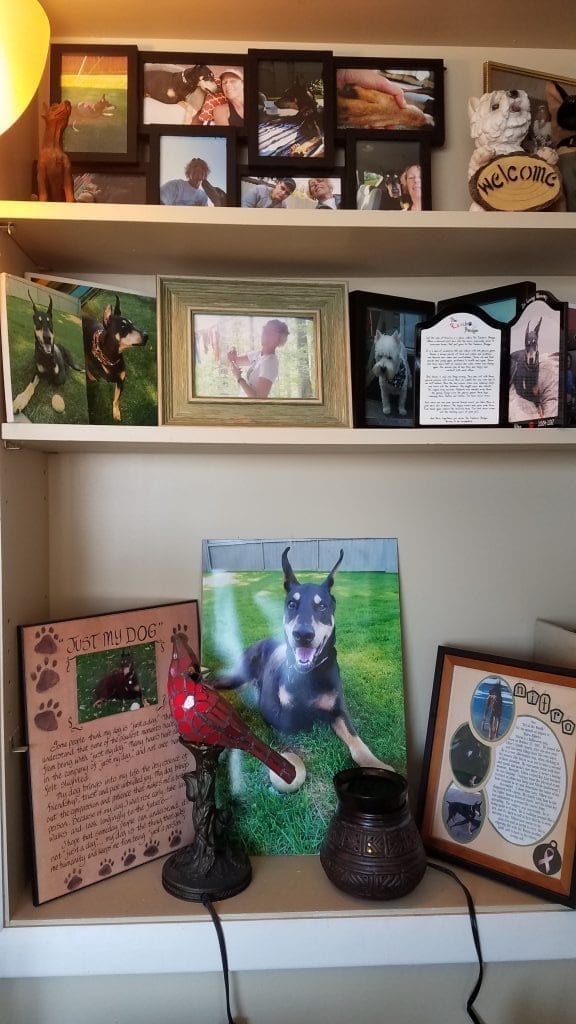 Kodi had had a Grand Mal seizure in the middle of the night. I'd never witnessed one before, and it terrified me; I was sure he was going to die before we got across town to the ER vet. He survived, but what a ruff night that was! When he came out of it (in the post-ictal stage), he was so restless, he paced for 6 hours straight! We got him in to our regular vet the next morning, and after examining him she said "it doesn't look good". He was just laying there, limp and barely moving. I suggested it was due to exhaustion, as he'd been up pretty much all night.  She kept him for the afternoon to administer IV Lasix and when she called with an update, she said I was correct – he WAS just tired….he was in the kennel barking and being a "Westie". The next morning she saw him again, and was elated at the vast improvement in him. She did determine that due to his heart murmur, he is most likely in congestive heart failure; but with different drugs, it can be managed. THANK YOU NITRO! He's still a little shaky on his feet, but he's slowly returning to his "normal" self.
This was taken a day before the seizure…he knew it time for his nightly meds and wasn't having it! He made me walk all the way out to the back of the yard to retrieve him.
The best part of this awful year was that our Tripawd Tribe was able to get together for our annual vacation, this time in Wisconsin. We had a great time, with some ups and downs, but we're so blessed to have had that time together.
So we celebrate my brave Warrior Nitro, who changed my life, who is watching down from heaven, and who brought me my Tripawd Family. HAPPY BIRTHDAY sweet boy….be good, mama loves you!
8 Responses to "Another Heavenly Birthday for Nitro"