27 Dec 2020
And Then There Were Two…
Author: dobemom | Filed under:
Uncategorized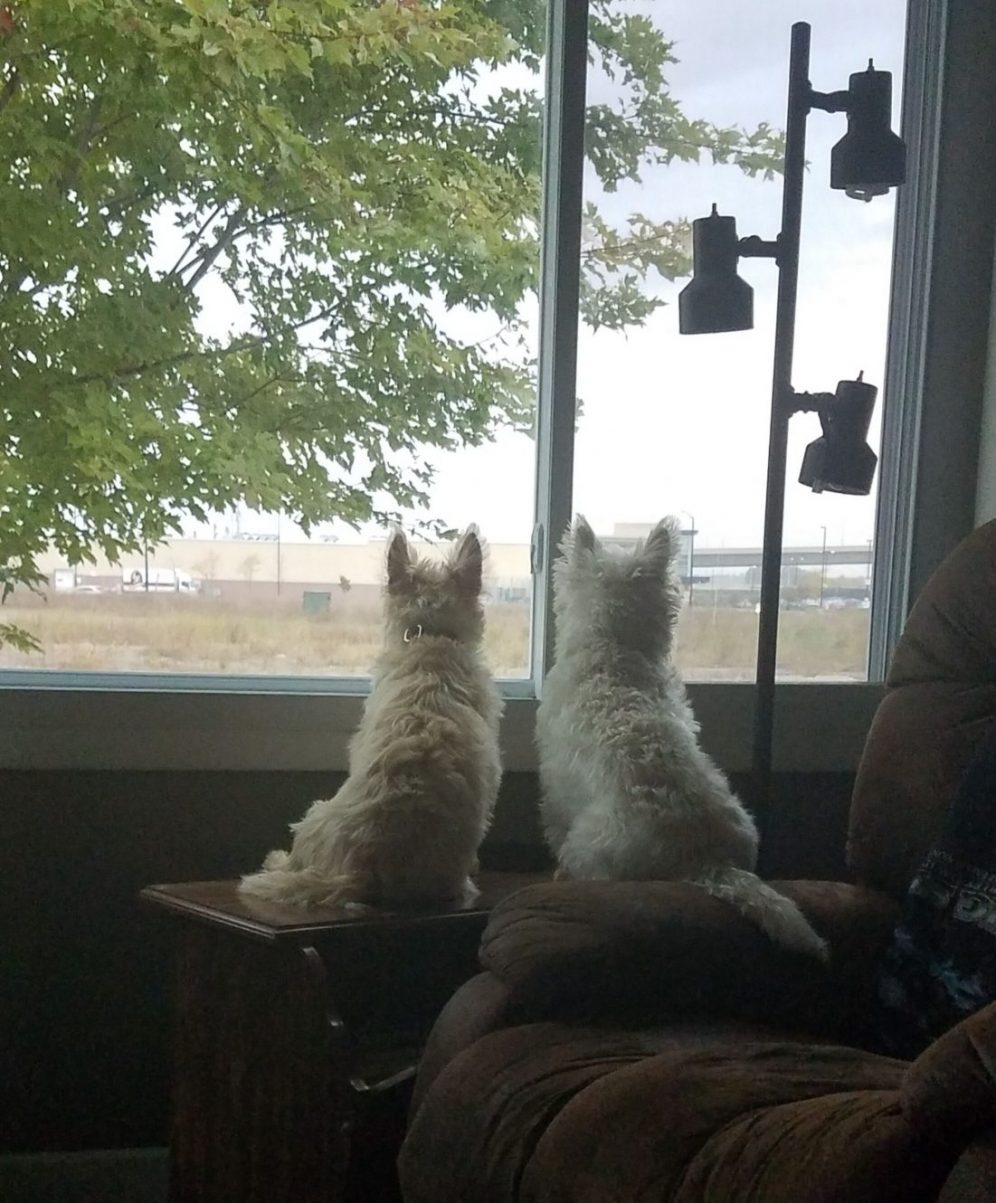 My Terrorist Trio has become a duo….it is with a heavy heart that I share that Kodi has joined his brother Nitro in heaven.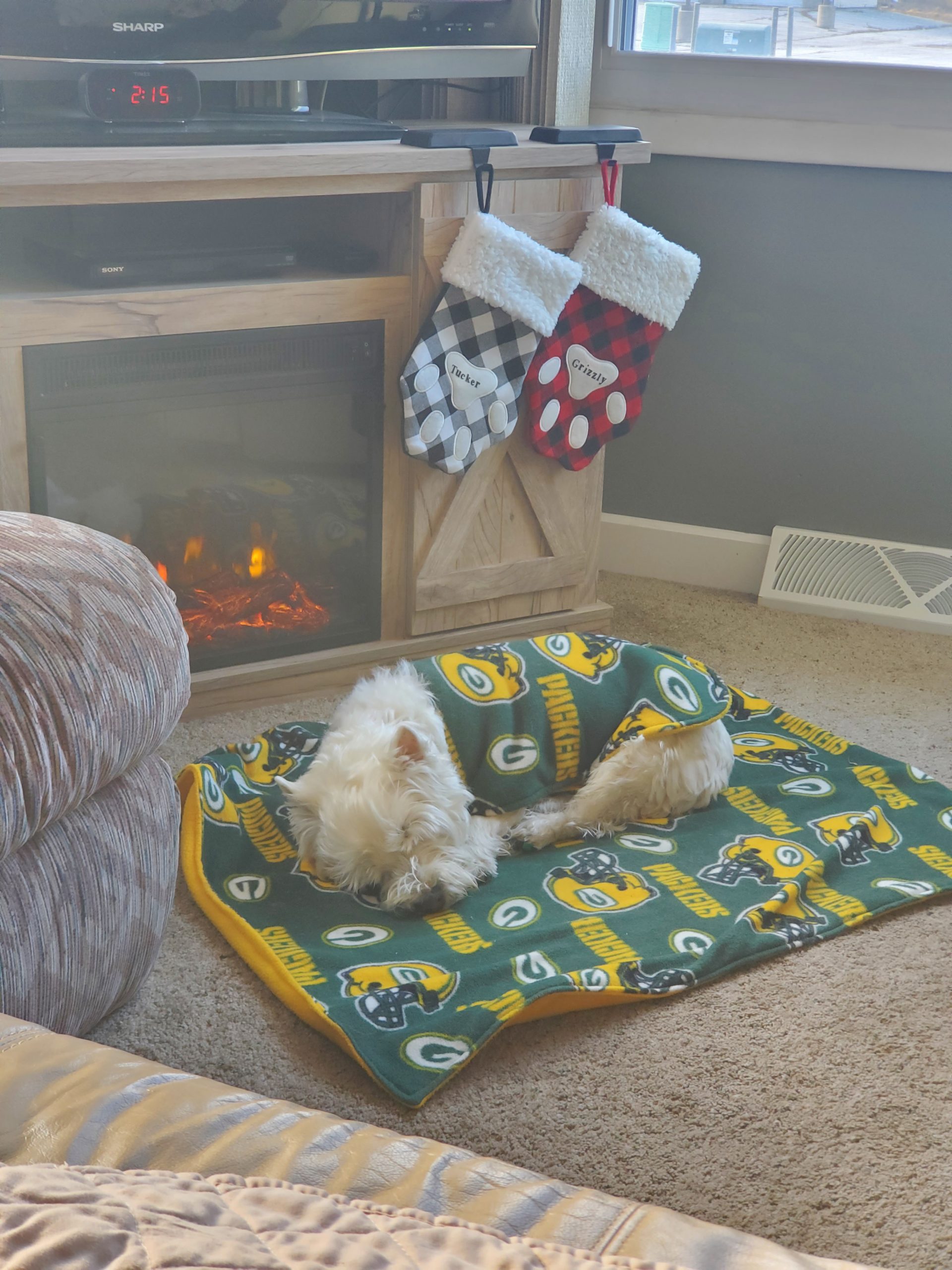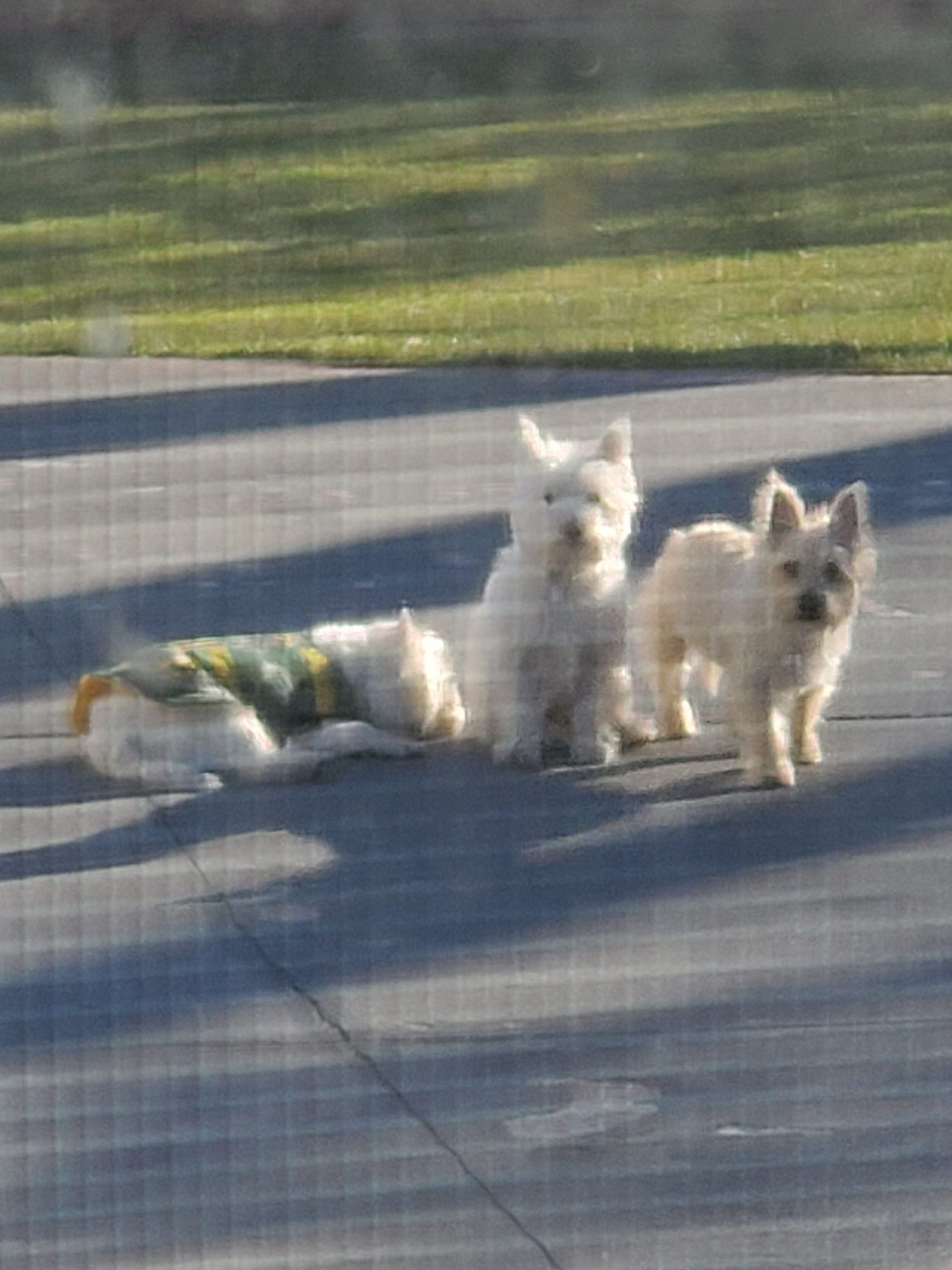 It really shouldn't be that big of a shock, as he was dealing with multiple health issues along with being 3 months shy of 17 years old. He'd been living with Cushing's Disease for 4+ years now, and handling THAT really well. His kidney values were starting to creep up – but nowhere near as bad as Nitro's had been. In the wee hours of October 29th, he had a massive seizure (which was the worst way to start off our Anniversary of 32 years). We rushed him to the ER vet because we were scared out of our minds, never having witnessed a seizure before. The post-ictal stage was stressful for us as he paced for 5 hours straight. We took him to our regular vet in the morning, and the opinion was he was in congestive heart failure. His breathing was rapid, and strained, he had fluid in his chest/lungs, his heart was enlarged and he had a heart murmur (which he'd had for some time now). He was started on 3 heart meds, and time went on.
He did well up until about 1-2 weeks ago. Sure, he was quieter, and had a bit more mobility problems, but he was still engaged and alert, still loving car rides and walks in the stroller. This past Monday, he either jumped off of, or fell off our very tall bed. By this time he was stumbling frequently, seemed to be more confused, and started to walk in circles. My uneducated medical guess was brain tumor. He'd never been a good eater – his whole life – and was becoming a worse eater. Planner that I am, and with the long Christmas Holiday weekend approaching, I made "THE" appointment, just in case, for Wednesday afternoon. John was concerned his decreased mobility issues stemmed from the fall off the bed, maybe he was just "out of whack". I was able to get him a chiropractic appointment Wednesday afternoon, to see if that was the case. While his back was "twisty from the fall", she noted that he "just seemed tired" and that his heart rate and respirations were alarmingly slow. As the day wore on, and I realized he hadn't even had one sip of water the entire day, the looming appointment seemed inevitable. We made the best of what would be our last day…we took one last walk – over 4 miles total. He seemed engaged, looking all around, even asking to get out and sniff in the park.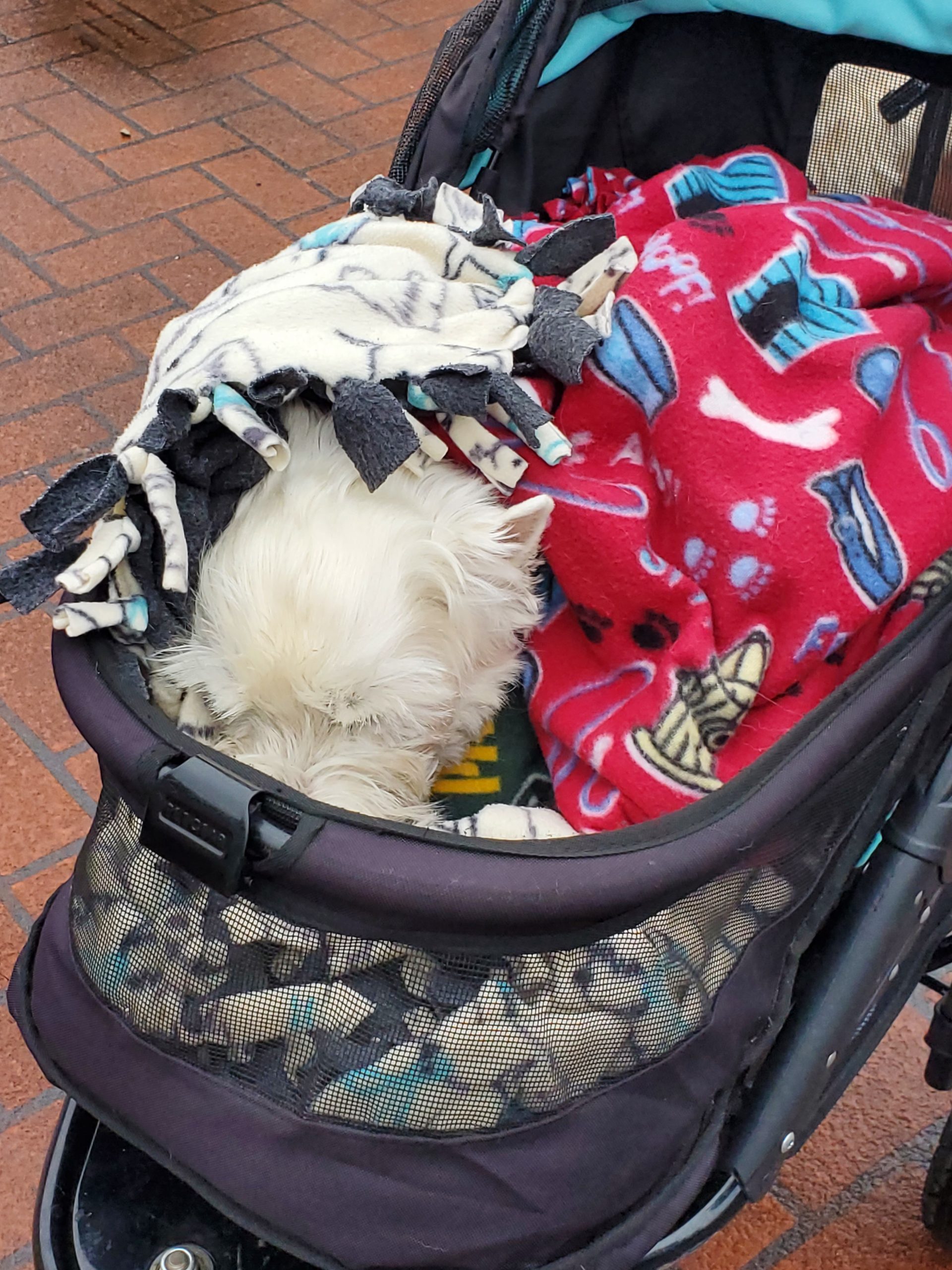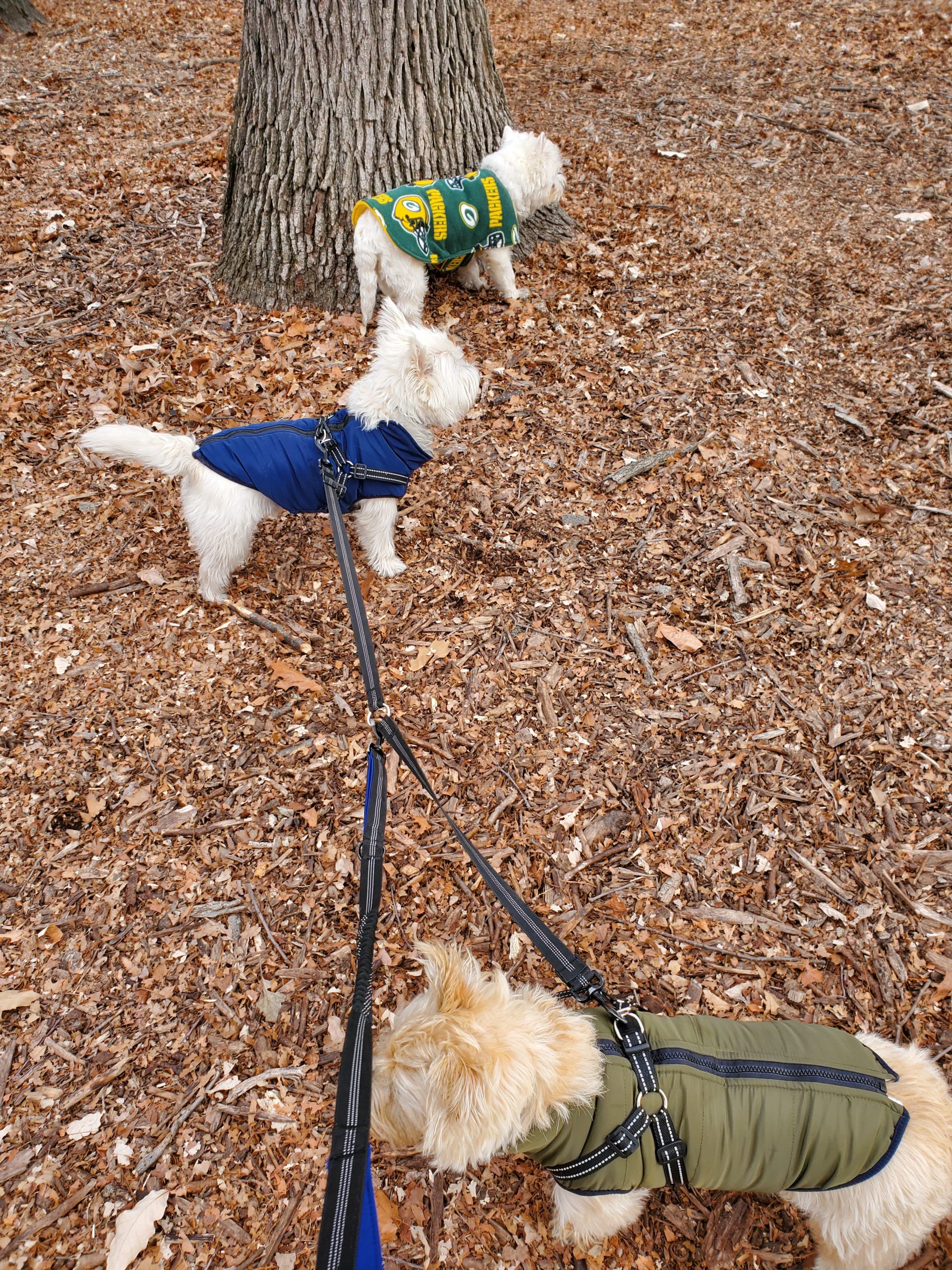 By the time John got home from work, even he had to admit "it was time". I'd spoken to my vet earlier in the day, asking my many questions…to which she said "the best thing you can do is control the situation, not let it control you". We spent the rest of the afternoon snuggling together, the four of us.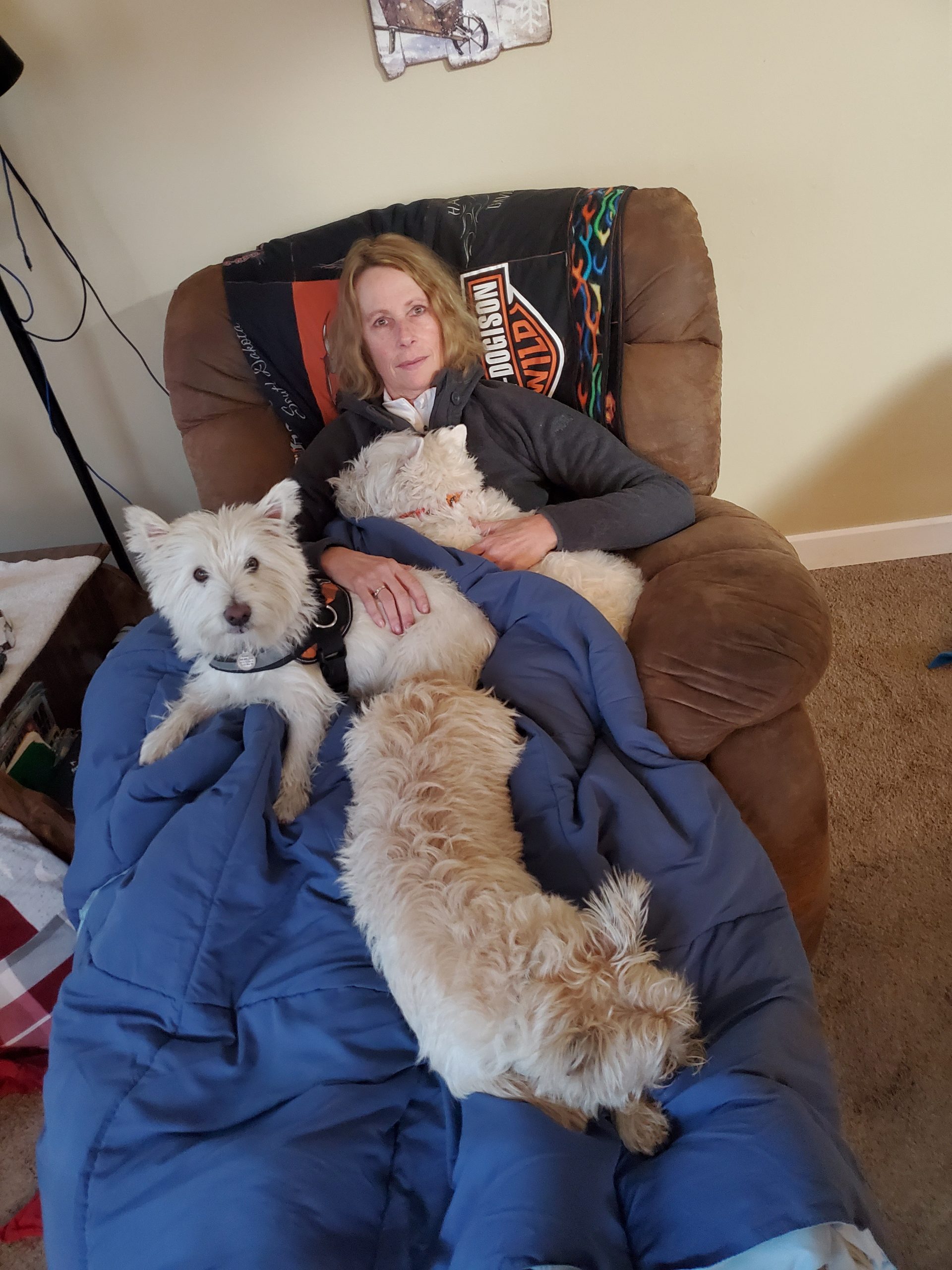 We brought Grizzly with us, since he was very bonded with Kodi. It took a bit to find a vein, as he was dehydrated, and they noted that his gums were very pale. It was indeed time. We sat on a love seat, with Grizz between us, and John holding Kodi in a blanket on his lap. It was over quickly and very peacefully; our vet stayed and talked to us for almost 45 min afterwards. We laughed some, and cried some, smiled through our tears. I asked for an inked pawprint so I can get a tattoo in remembrance…I also plan to have a diamond made from his ashes/fur/my hair like I did for Nitro – but smaller, for an earring.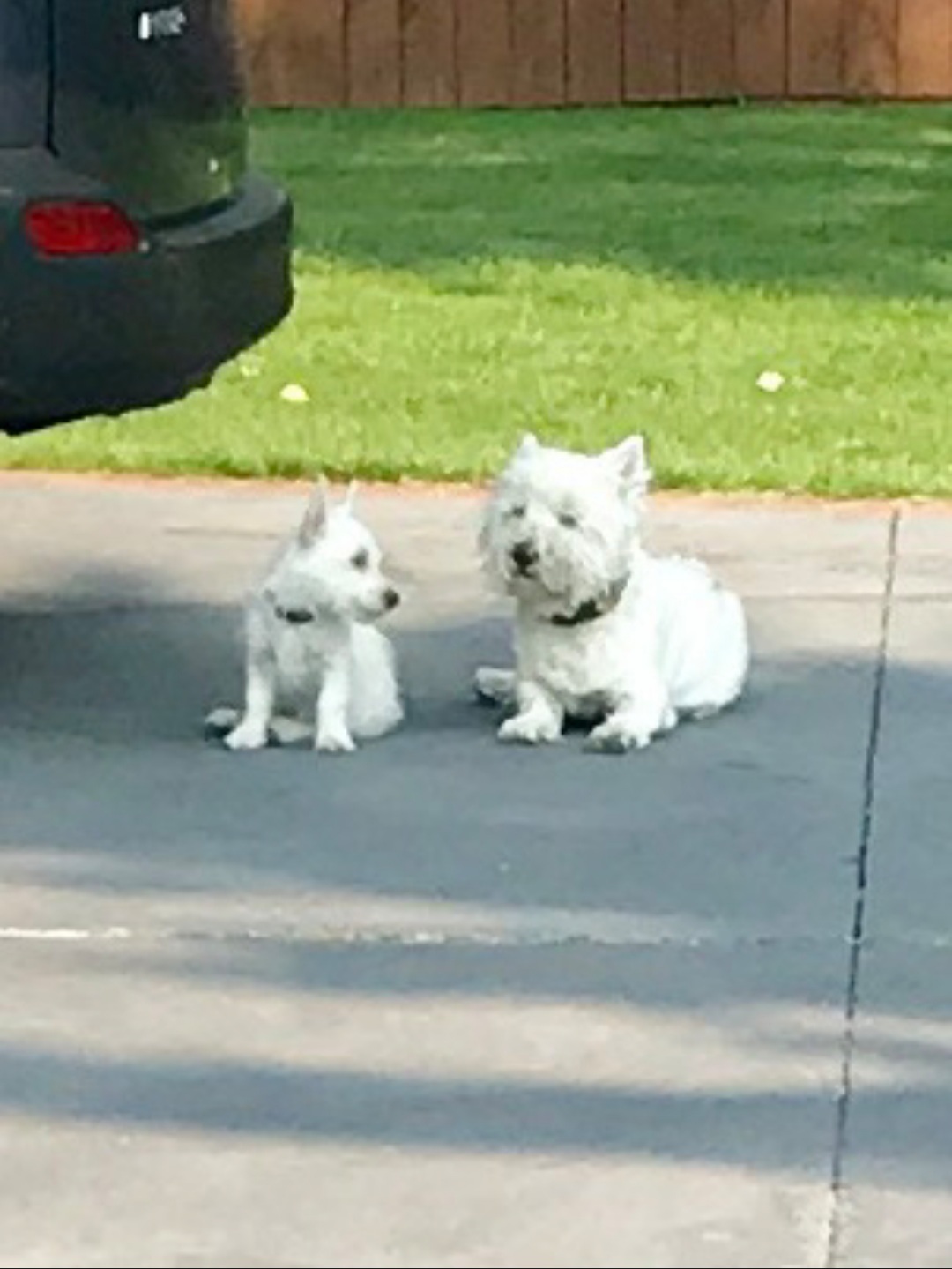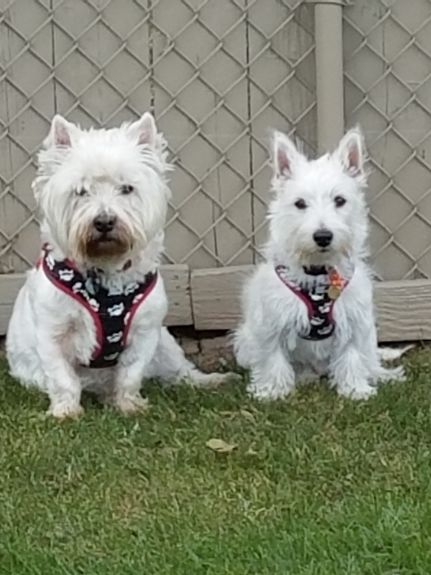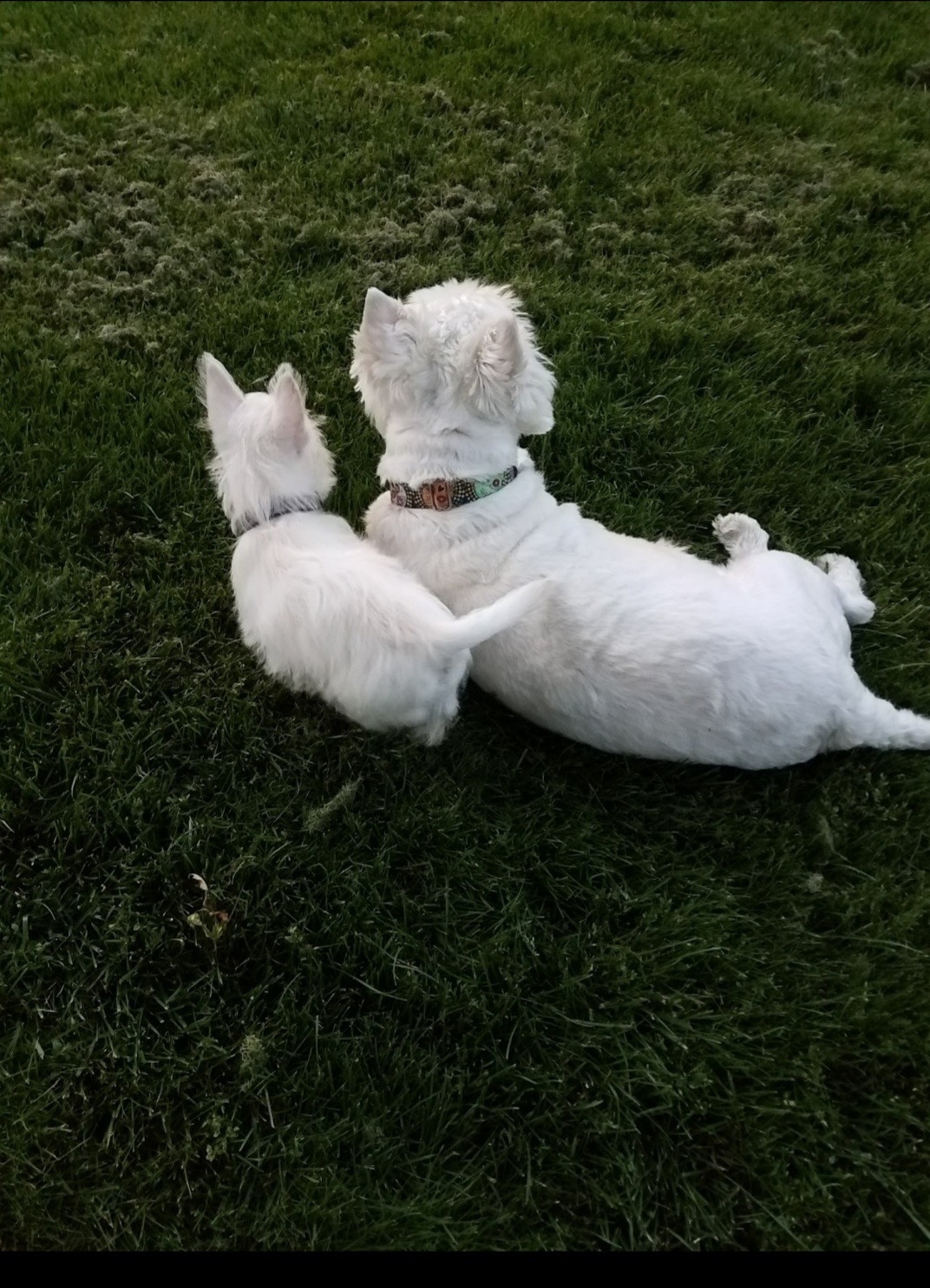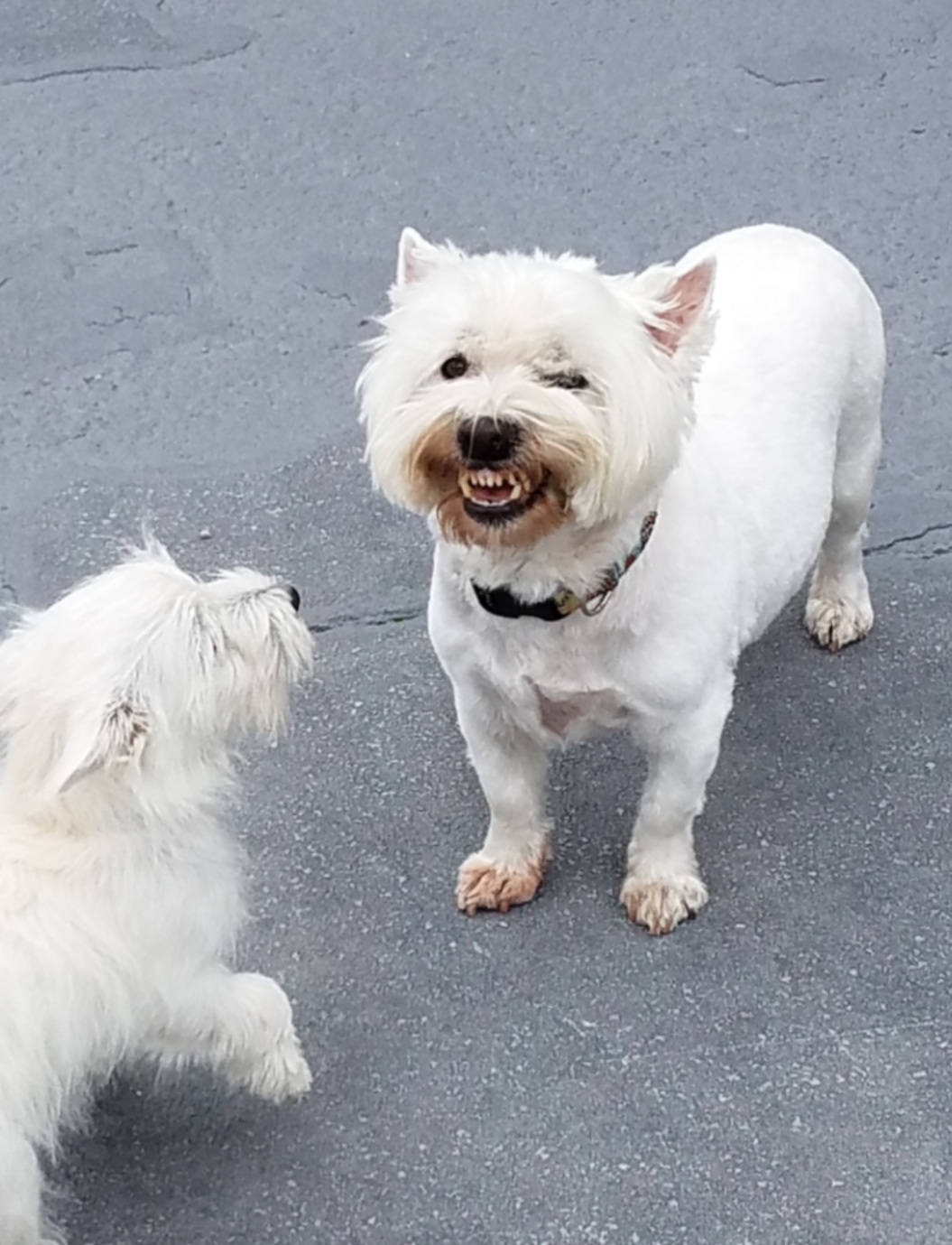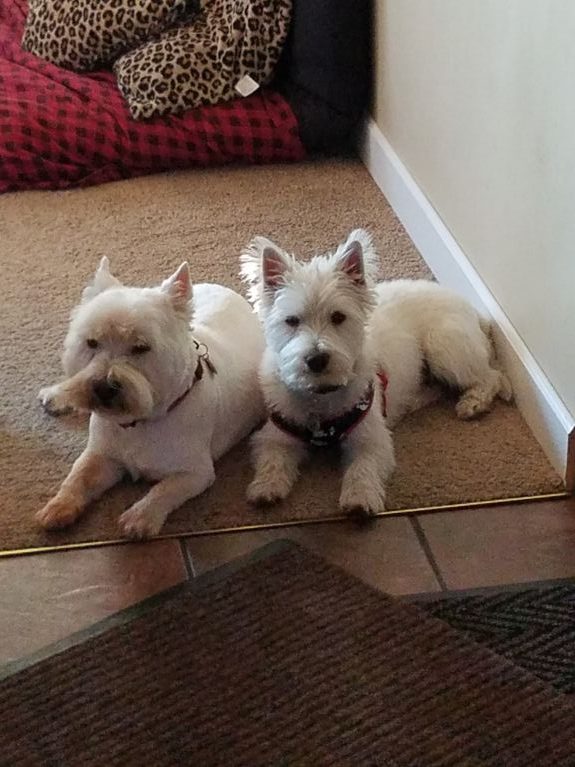 As before, it feels like a weight has been lifted from my chest, while at the same time I feel so lost! Bedtime is the worst, as we had QUITE the ritual with all his meds and eye drops. The dynamic of our family/household has changed dramatically – I suspect I'm once again suffering from care-giver burnout.
But, like before, I feel we did it at exactly the right time with him, like we did with Nitro. And while our house (and hearts) will never be the same, life goes on. As we were waiting for the vet to come in, John was talking quietly to Kodi…telling him Nitro was waiting for him. At that exact moment, Kodi raised his head up and looked around the room. Yes, I believe Warrior Angel Nitro was with us, ready to welcome his buddy home.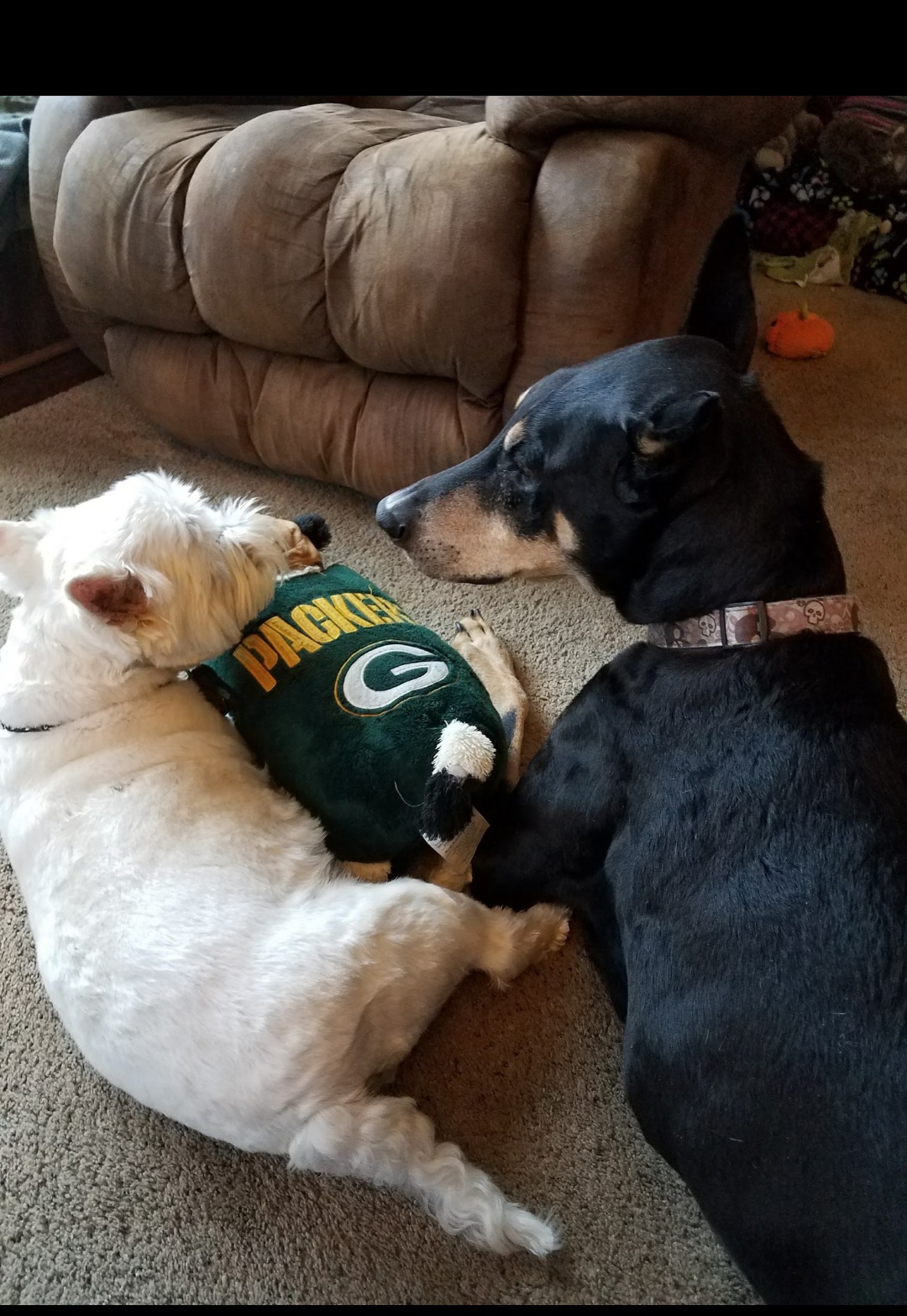 Fly free, my Little Bear…until we meet again. Be good, mama loves you!
Kodi "Bear" Ehlers…March 15, 2004 – December 23, 2020
16 Responses to "And Then There Were Two…"