6 Apr 2015
Making Memories
Author: Paula | Filed under:
Uncategorized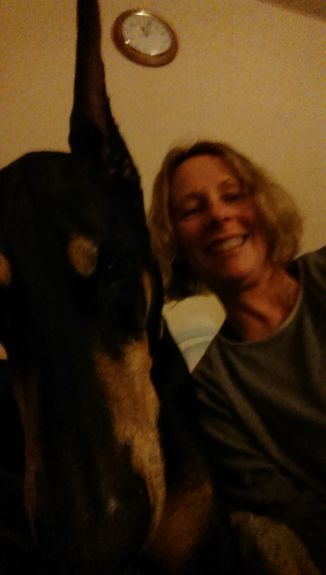 I was chatting with a Tripawd friend tonight and she said I needed pictures of the two of us for memories…..for some reason I hadn't done this yet, so I thought I better start.
Nitro continues to do well; we've reached the 10 1/2 month post amp mark, and he continues to amaze me daily with his joyful acceptance of his new life. Yesterday he was frolicking in the yard with his Westie brother Kodi exactly like he used to….I think he is excited for Spring to finally make an appearance in Wisconsin.
Paula and Nitro
5 Responses to "Making Memories"