18 May 2015
1 year a Tripawd Member
Author: dobemom | Filed under:
Uncategorized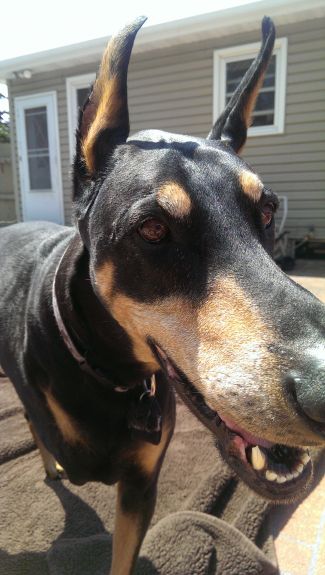 One year ago today I joined this fabulous, life-saving family! Little did I know that this place, these people, would become so important to me. One year ago we had just gotten the first biopsy results back that said "no malignant cells",  and were going ahead with further biopsy samples. It's been bittersweet reading the journal I kept from that time. So much hope, fear, agonizing, second guessing – it was truly like going through the stages of grief!
Today, Nitro appears to be the happy, healthy goof-ball he was before this journey started. I don't know what the future holds – just living in the moment – and enjoying every minute of every day with this special, special dog!
P.S. Nitro's big ampuversary is coming up in June, I'll have another post on that momentous day!
Paula
8 Responses to "1 year a Tripawd Member"