16 Jul 2015
A New Issue to Deal With
Author: dobemom | Filed under:
Uncategorized
Tripawds Nation, I need your help….
No, Nitro is doing awesome; its his brother Kodi who now has issues.
A few weeks ago, he developed a fungal infection in his paw and a staph infection on his belly. He was given antibiotics, anti-fungal, and prednisone. After numerous wetting accidents in the house (futon, carpet, dog bed,  OUR bed), and having been off the pred for some time, my gut feeling is Cushing's Disease. We are now in the process of diagnosing this by ruling out everything else first.
I'm wondering if anyone out there has experience with this disease, and if they could give me some pointers. If he's got this, I know it could SO be worse, but I'm still concerned. Any help/advice would be most welcome. Thank you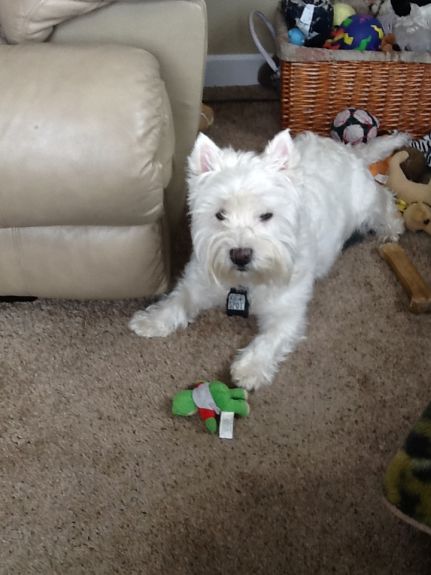 6 Responses to "A New Issue to Deal With"