5 Aug 2015
Checking In
Author: dobemom | Filed under:
Uncategorized
Well, no news is good news!
Just wanted to touch base, and let everyone know both Nitro and Kodi are doing great. Kodi is back to his old self, both the staph and fungal infection are under control.  Cushing's disease is off the table – we think it just took his liver a while to clear the prednisone. Note to self…..try to never need pred for him in the future!
Nitro had  labs done last week to make sure he's tolerating his metronomic therapy and all is good on that front. So its just business as usual at our household, for which I give thanks every day! Until next time, here's some updated pic's.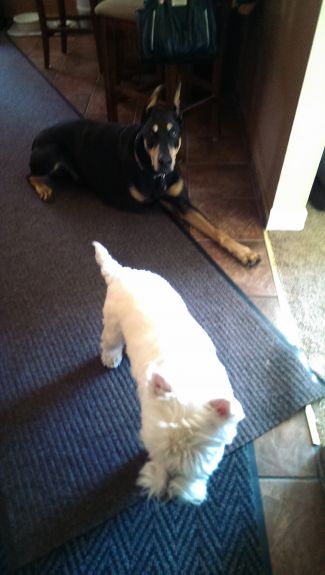 9 Responses to "Checking In"