16 Feb 2016
20 MONTHS A TRIPAWD!
Author: dobemom | Filed under:
Uncategorized
20 months ago today Nitro was in surgery to remove his right front leg. I can't believe this much time has passed! Sometimes it seems like yesterday, other times it seems like forever; and sometimes it seems like a bad dream that never happened at all.
The journey continues….we're still on the roller coaster ride of incontinence; it will go away for days at a time, then it comes back with a vengeance. Although now when it happens, it appears to be "effort-related"; when he gets up from laying on the amp side, or when he sneezes first thing in the morning. Maybe it's just old age catching up with him (he's working on 11 years!). Whatever, we are going to give acupuncture a shot – no pun intended – and look forward to his visit next week.
Also, he's started to be a brat when it comes to eating. This is a dog who never met a meal he didn't love, now all of a sudden he's turning his nose up at it – steak included! So I discontinued his herbs (that smell like dirt); yesterday he finally showed some enthusiasm for lunch – he's back to being a purist, wanting only the kibble and no added things like steak or hotdogs. Always keeps me on my toes, this one!
So, we keep on, keeping on here at the Ehlers' ranch. Counting my blessings every single day! Love you, Tripawd Nation!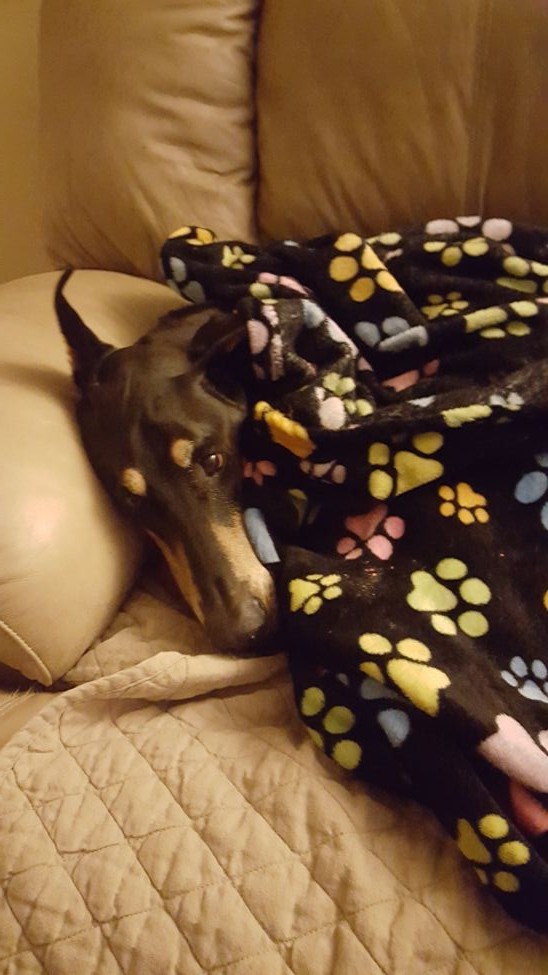 15 Responses to "20 MONTHS A TRIPAWD!"