17 Jun 2016
NITRO…..2 YEARS ON 3 LEGS!
Author: dobemom | Filed under:
Uncategorized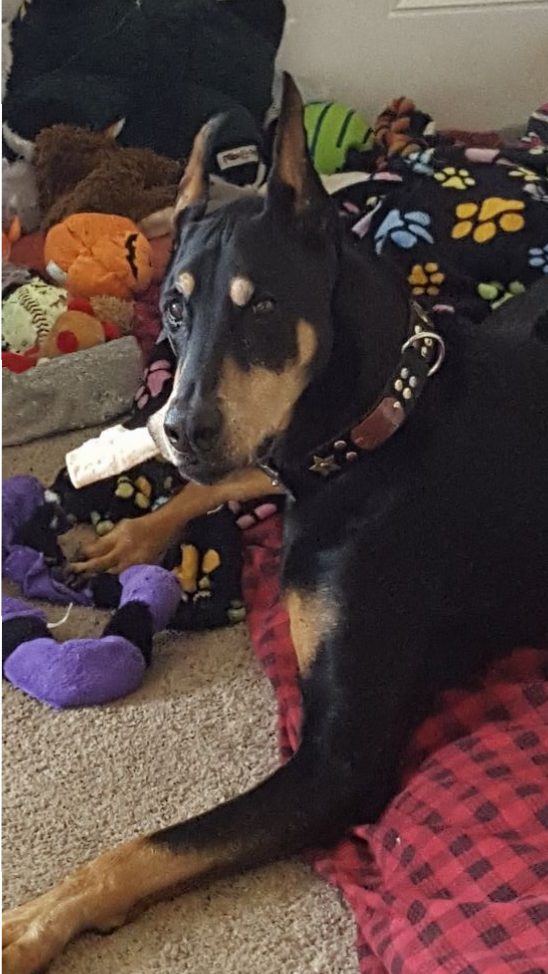 Wow! I can't believe it's been 2 years already! I don't even know where to begin to describe how I'm feeling today. So many emotions run through my head…..FEAR, that I take for granted how well he's doing; GUILT, that others are not as fortunate as us; BLESSED, to have a goofy, happy dog who is such an inspiration; GRATEFUL, to have found this wonderful community who has become my second family.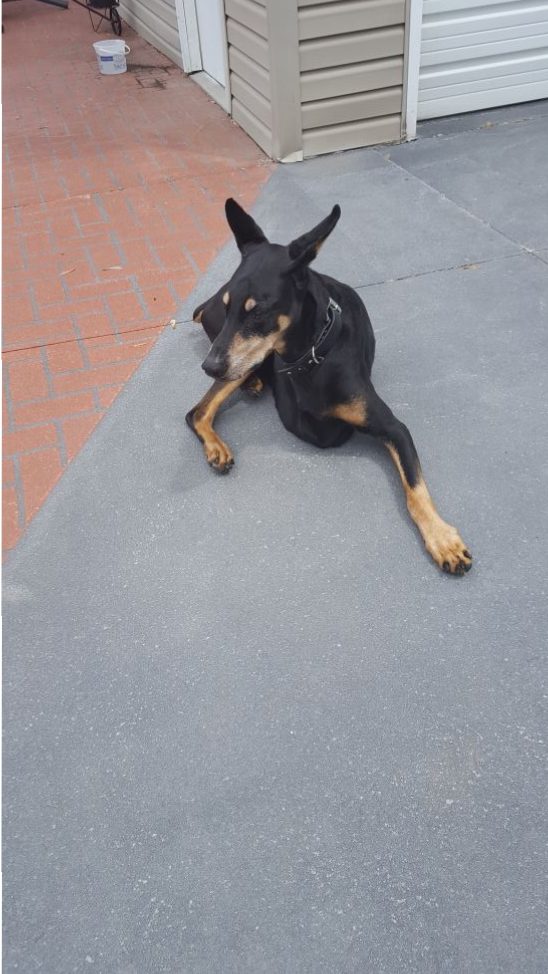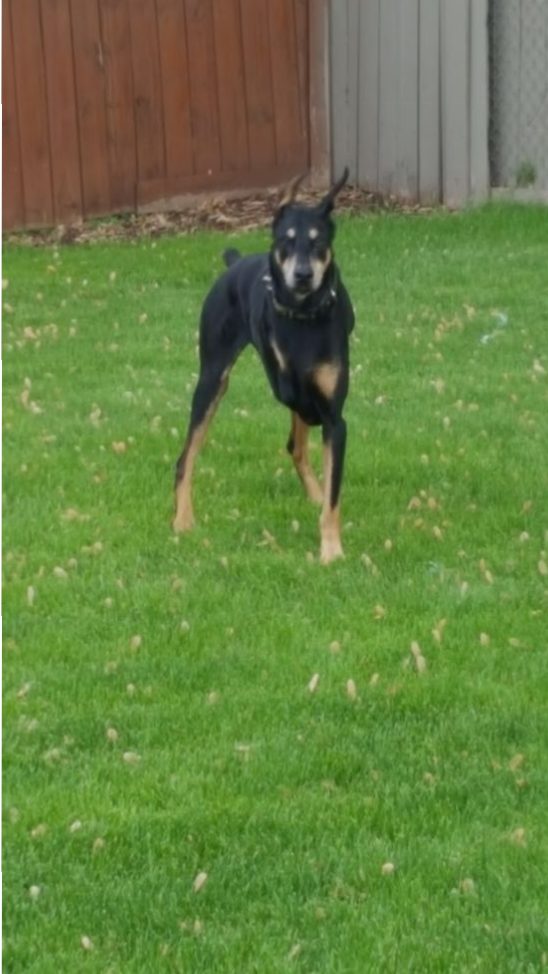 Since my last post we've seen much improvement in the incontinence issues. He had a vet appointment earlier this week to check his kidney labs; his BUN/Creatinine values are trending in the right direction, and his urine specific gravity is becoming more concentrated which means his kidney function is improving. He hasn't had to wear a diaper in almost a month, even overnight! We still have someone come let him out while we're at work, but I'm working up the courage to let him try and go 8 hours by himself. He is getting acupuncture and chiropractic adjustments every 4 weeks, and is on a kidney supplement that may account for the improvement – or maybe it's just the passage of time since the chemo meds; whatever, life has gotten less stressful (and wet) around here.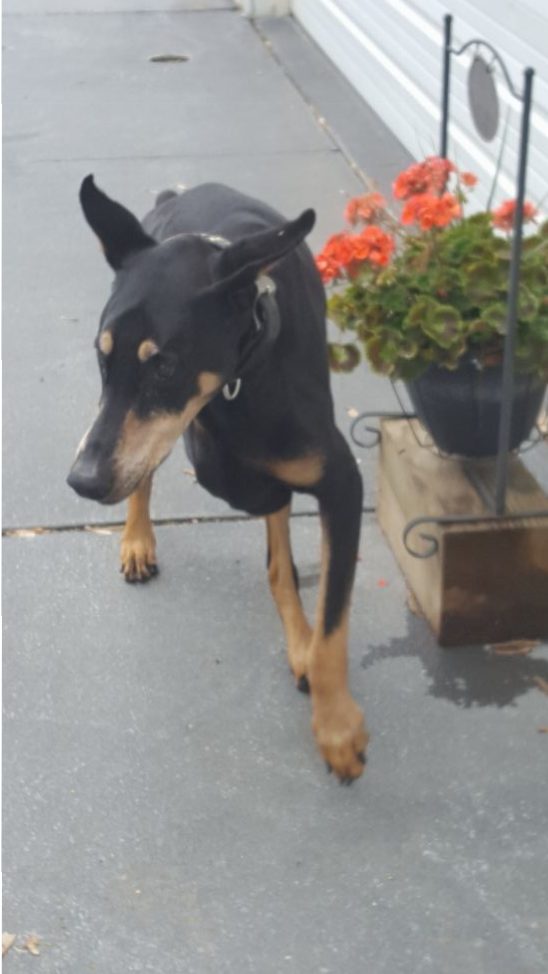 So here we are, 2 years later…. he's playful, alert, happy, and spoiled beyond belief.  Sitting in the vet's office the day that my world shattered I never thought this is where we'd be today; I never imagined we'd travel this journey, experience the lowest lows and the highest highs. I never knew how strong my love would be for this amazing animal, this fearless Warrior.  And we couldn't have done it without you, Tripawds Nation! We will be forever grateful! Thank you from the bottom of my heart!
Paula and Nitro
P.S. I'm so excited to be going to the Puppy Up walk in Wheaton, IL in September! I can't wait to meet some of the awesome people I've "met" through this site. I'd love for Nitro to meet them too, but to say he doesn't tolerate other dogs is an understatement! People, yes; other dogs, and he goes into full-blown cujo mode! (I know, hard to believe when you look at his angelic face)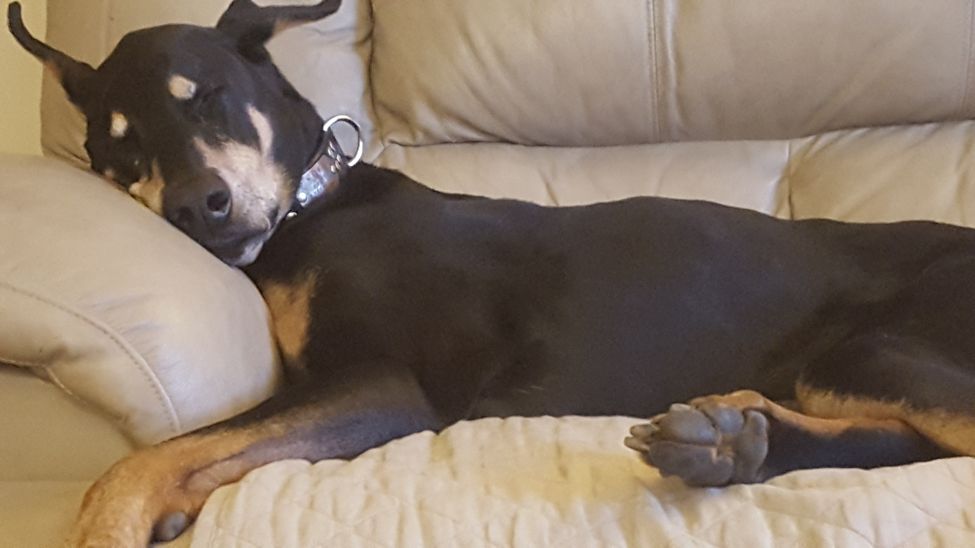 13 Responses to "NITRO…..2 YEARS ON 3 LEGS!"