8 Aug 2016
THIS IS HUGE!
Author: dobemom | Filed under:
Uncategorized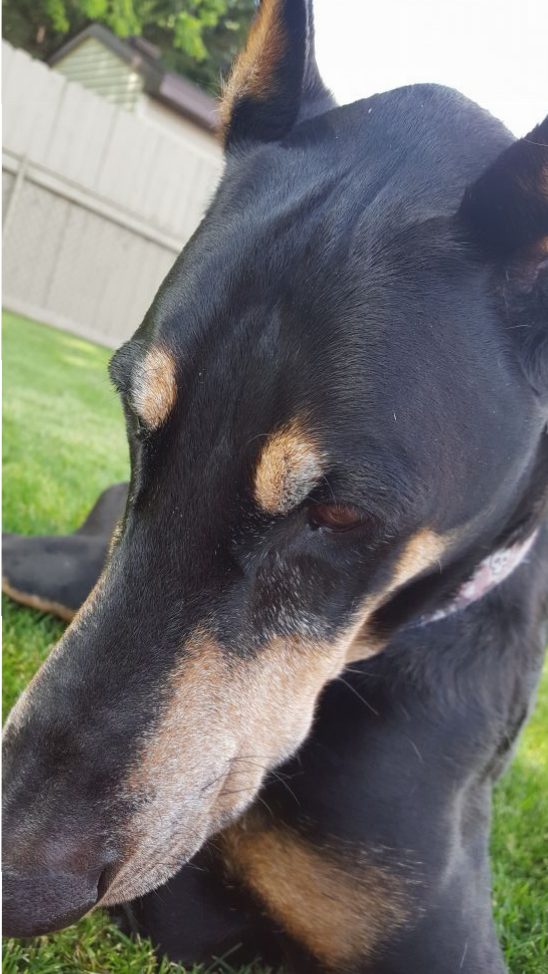 So I got a text at work tonight around 8:30…..my sitter saying she injured herself today and never made to my house to let the dogs out!! ARRGGHHH! (Ok, I know my first thought should've been "oh no! I hope you're ok" and not "crap! now I'm gonna have to mop up a wet spot when I get home from work").
I practically ran out to my car after my shift, drove home nowhere  close to the speed limit, killed the headlights as I drove into the driveway so I could get in the house without causing too much of a ruckus and held my breath as I opened the back door.
As both dogs came bounding outside,  I cautiously peaked into the living room – NO WET SPOTS!
For those of you who've been following our story, you know how remarkable this is. No diaper, no 6pm potty break, and no wet spots! I never thought I'd see this day after the major incontinence issues Nitro's had since the metronomic therapy. I was squealing with delight, and we all did a happy dance! Will it last? Who knows? But tonight he was a rock star!
7 Responses to "THIS IS HUGE!"