31 Jan 2017
Kodi says "it's my turn"
Author: dobemom | Filed under:
Uncategorized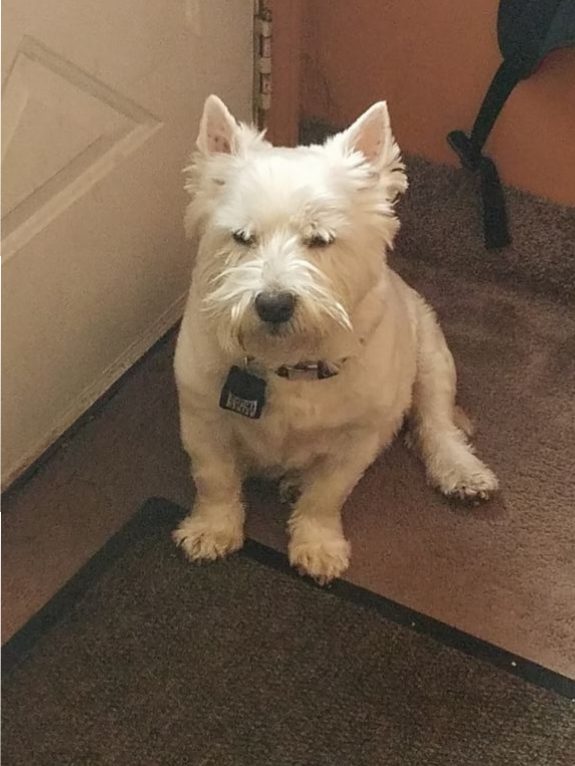 Kodi says it's his turn to take over Nitro's blog….
Last week Kodi underwent testing for Cushing's Disease. He'd been drinking a lot of water lately, which  translates into peeing a lot;  he also had an increased appetite, which for him, was a huge red flag. You'd never know by looking at him, but this dog was THE worst eater his whole life. I practically had to stand on my head to get him to eat, so when he started pitching a fit to be fed, I knew something was up.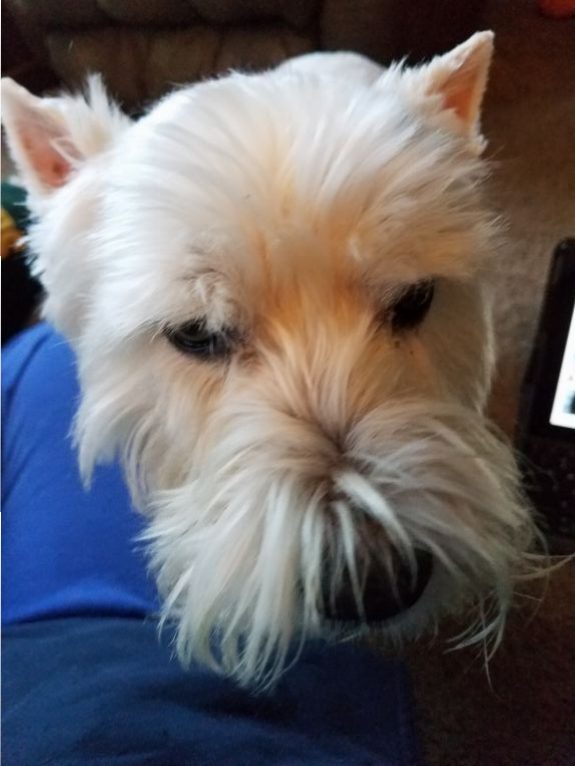 I wasn't surprised when my vet called and said he did indeed have Cushing's; and oddly enough, I'm not too upset by this. After all, it could be SO much worse. This disease is pretty common in terriers, especially as they age (he will be 13 in May). It will entail him taking a daily pill for the rest of his life; while it's not a cure, it will help alleviate his symptoms of thirst and urination. The tricky thing is to watch him closely so diabetes doesn't develop – which can (and does) happen. I posted his story in a Westie group on Facebook to hear what other people's input was. Some had poor experiences, and some had up to 4 years of living with the disease.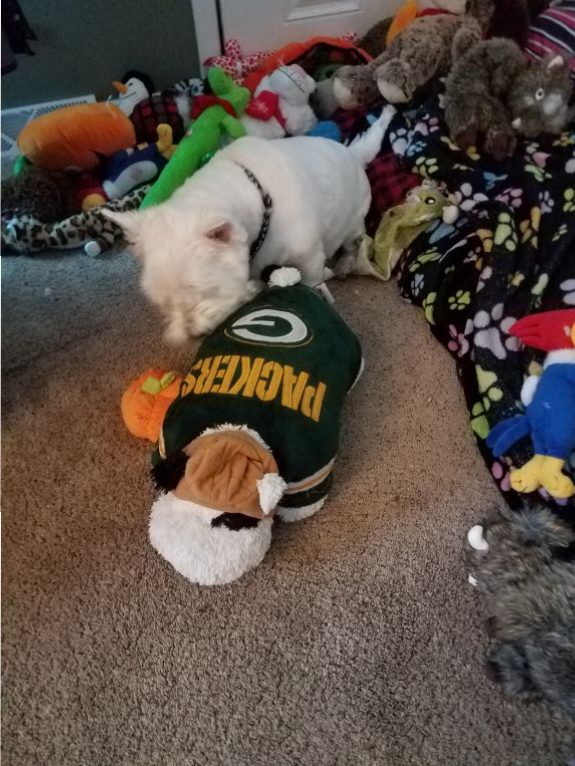 So, that is where we are….he is still the same old Kodi – stubborn, playful, demanding, as terrier's usually  are. We will take this one day at a time, as that is all we can do. Wishing you peace from the Ehlers' ranch.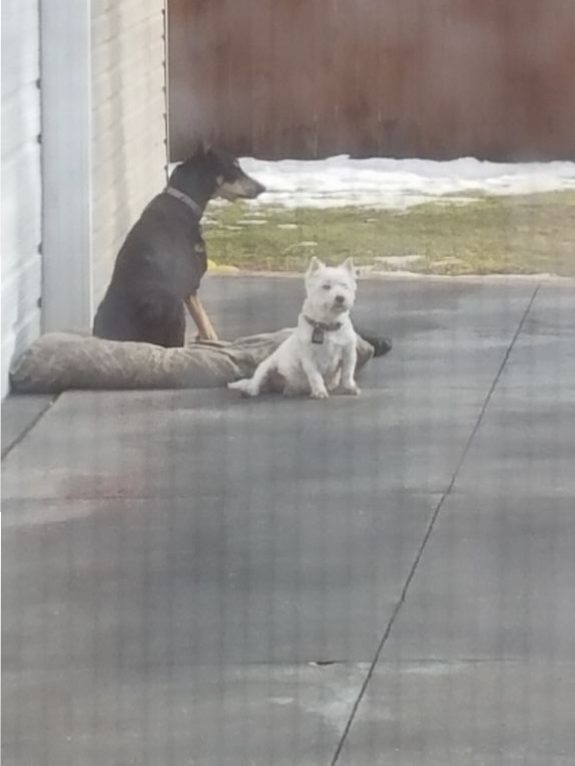 P.S. If anyone is in need of a kidney or other body  parts, I'm looking to sell mine to pay for my vet bills. 🙂
6 Responses to "Kodi says "it's my turn""