16 Feb 2017
Update On Da Bros
Author: dobemom | Filed under:
Uncategorized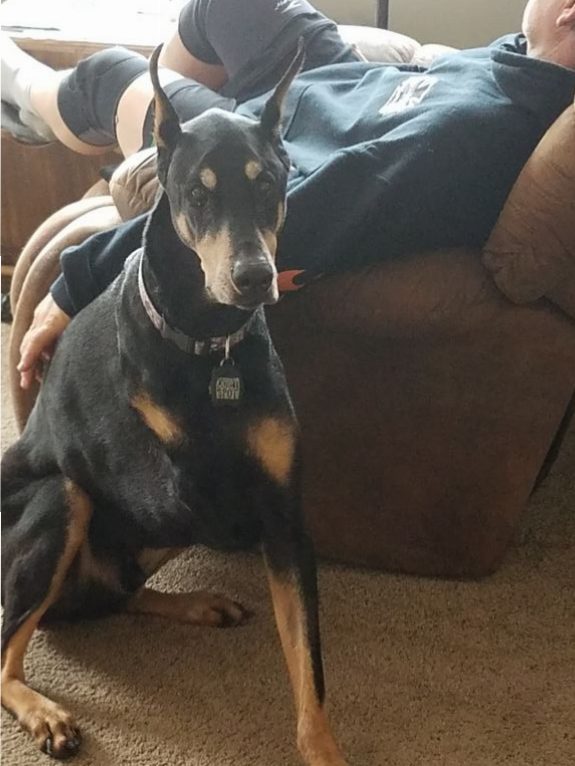 So I was thinking I should post an update on how things are going for Nitro and Kodi…….then I thought if I did, maybe I would jinx things somehow; then I thought I was over-thinking things (like that never happens, right?) So here goes: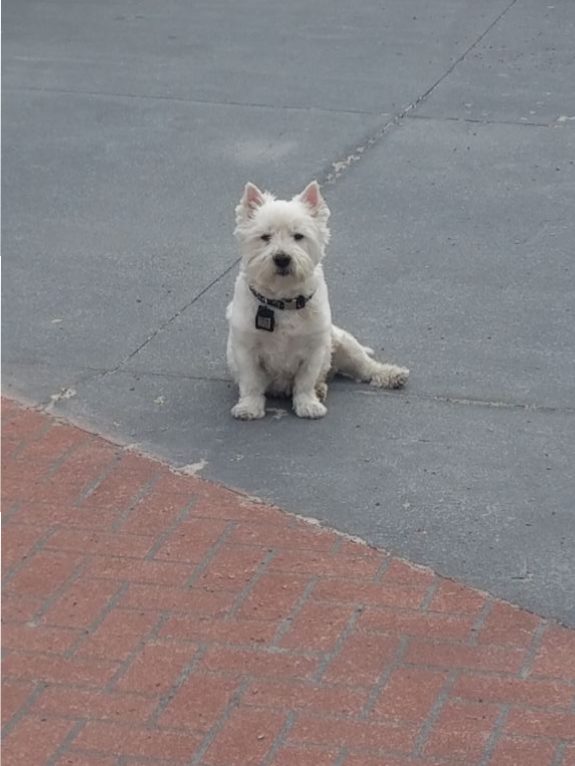 Kodi is just over a week out of being on his Cushing meds. I think I can see signs that they're relieving his symptoms a little. The potty pad I leave out for him has been dry and  the water bowl still has water in in when I get home. He still wants to eat, but isn't throwing a fit if he has to wait a bit. We've been walking just about every day, and now he's gotten to where he'll sit outside, staring at the house, and bark until I grab his leash and we go. There is a small hill near us, and we've been going up and down it several times to work on his "core" (he'll never have 6-pack abs, but we're trying). He goes back to the vet next week to have his blood tested to see if the dosage he's on is where it should be.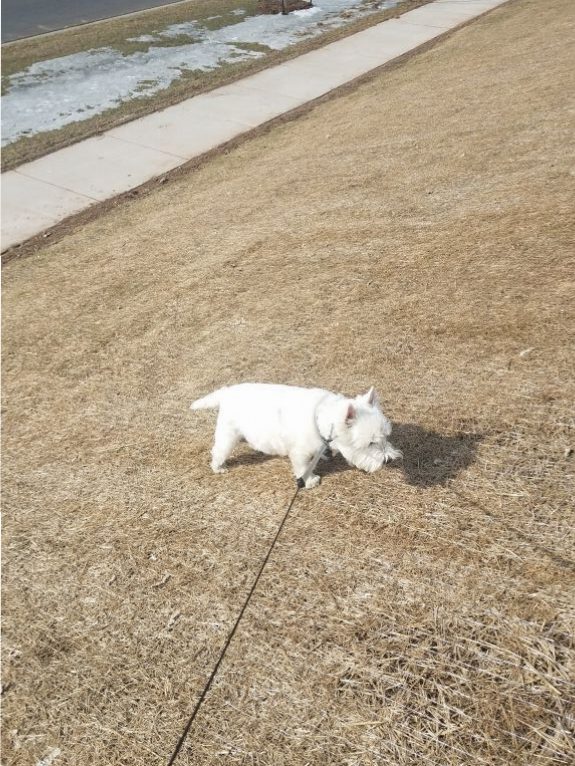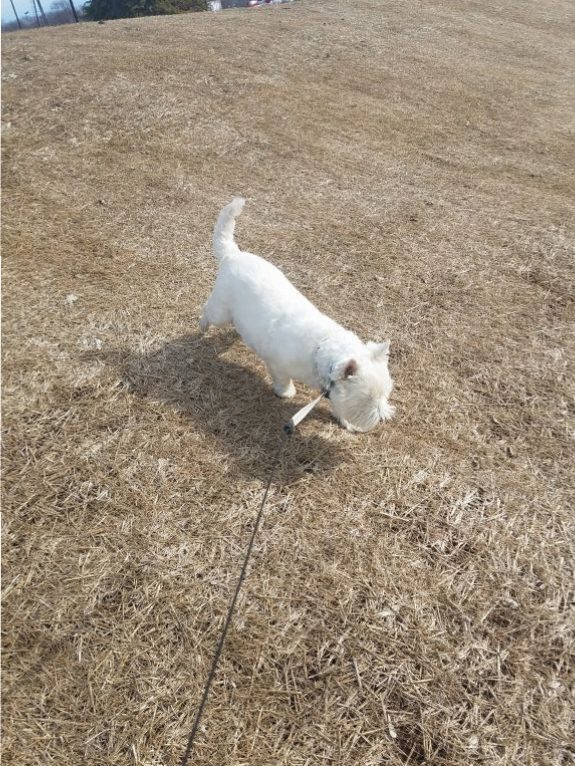 As for Nitro, he's still playful and happy, and seems to be feeling pretty good. I'm still on pins and needles when it's time for lunch, stressing if he'll eat or not, but he's eating – after a little bit of "priming the pump", he will eat his full meal. I've given him a dose or two of Mirtazapine when he gets really fussy, and then he's back to eating (and I truly don't know if that was necessary, because he does like to play me and would rather eat treats than his bland Hills K/D food). Two of my co-workers just lost pets to kidney failure, and it seems like every other patient who's labs I verify has the diagnosis of "acute renal failure". It's hard not to obsess about this disease when I see it everywhere, but I'm trying.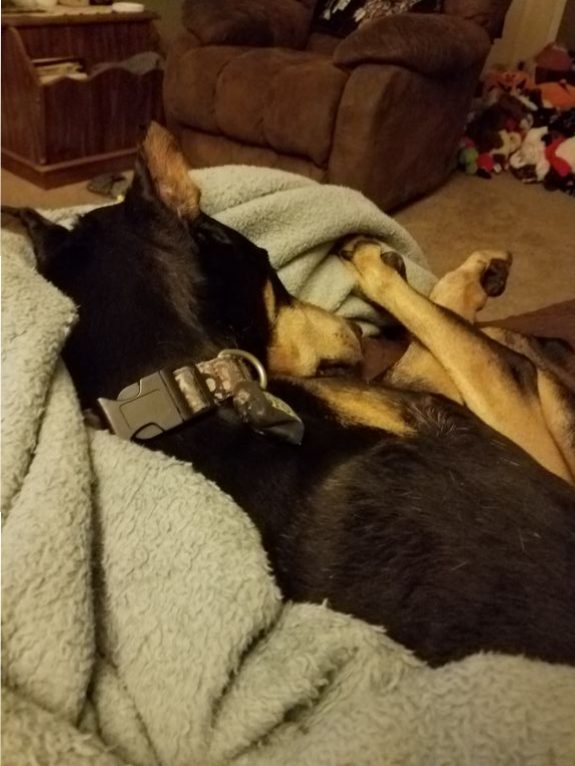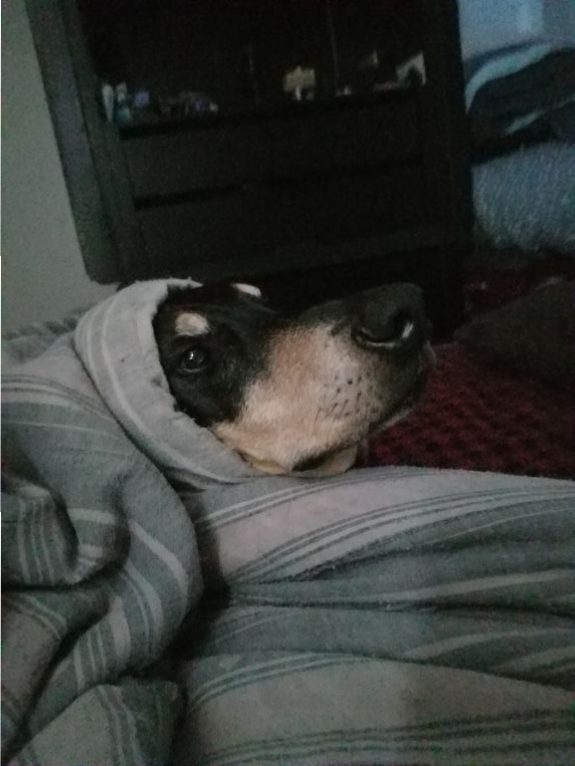 So for the moment, things are going as well as can be expected. I'm excited for 50 degree weather to hit our area this weekend…I forsee longer walks and steak on the grill (and perhaps a glass of wine or two) as I strive to live in the moment and enjoy every bit of it with my boys. Peace and love to you all from the Ehlers' ranch.
P.S. Tomorrow will be Nitro's 32 month ampuversary!
10 Responses to "Update On Da Bros"