12 Mar 2017
ANOTHER BULLET DODGED BY NITRO
Author: dobemom | Filed under:
Uncategorized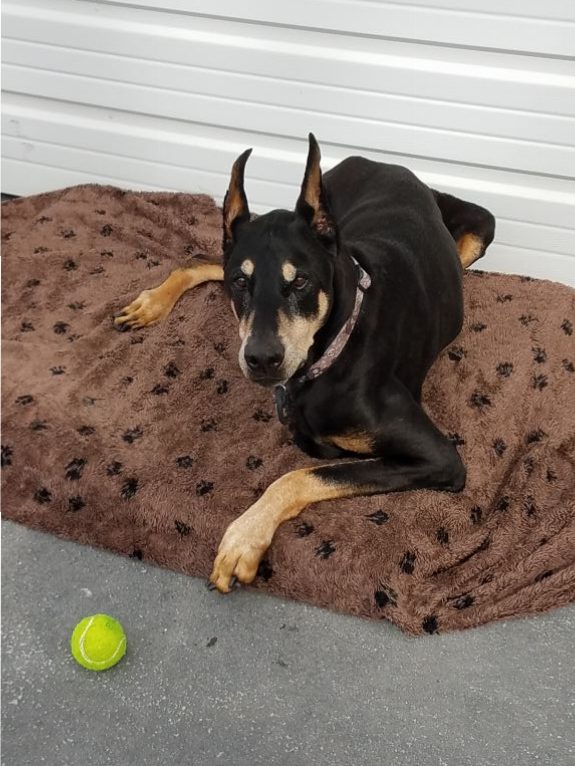 Or "Apparently Nitro wants my hair to be gray"…..
When I got home from work this past Wednesday night, there was a pile of vomit and 2 piles of runny diarrhea waiting for me. Ever since the issues of kidney failure started, one of the questions I get asked by my vet is "is he throwing up?". I didn't jump into full-blown panic mode just yet, but I was uneasy. The next day I gave him some Cerenia, didn't make him eat anything, and called my vet with concerns about renal failure, and "the end being near". She said, "he's fooled us before, let's give our boy the benefit of the doubt and treat him for his diarrhea". I texted my sitter to let her know he was under the weather. When she got there, she texted me that he wouldn't get off the couch, just laid there, not moving. THAT sent me into full-blown panic mode! When I got home, he got up for me and went outside; I gave him his diarrhea med, and we went to bed. I'd eaten nothing that day (due to worrying), so I brought a piece of cheese with me….he sat up, looked at me like "what do you have there?" I offered him some – and he ate it. The next day he seemed a little perkier, and ate some canned pumpkin with slow roasted chicken. When my vet called to check on him, she told me when she heard "diarrhea", that put his issue back to a GI condition, not a kidney one. That night my friend told me 3 of her coworkers had dogs that had the "doggy flu"; this would've been good to know sooner so I could have avoided spinning out of control.
A few weeks ago for some reason, I brought up CBD oil with his holistic vet; she thought it was worth looking into. She has a contact at UC Davis who is "scary smart" and has a lot of experience with this – and even uses it on her own dog. She recommended a product to try, so I ordered some.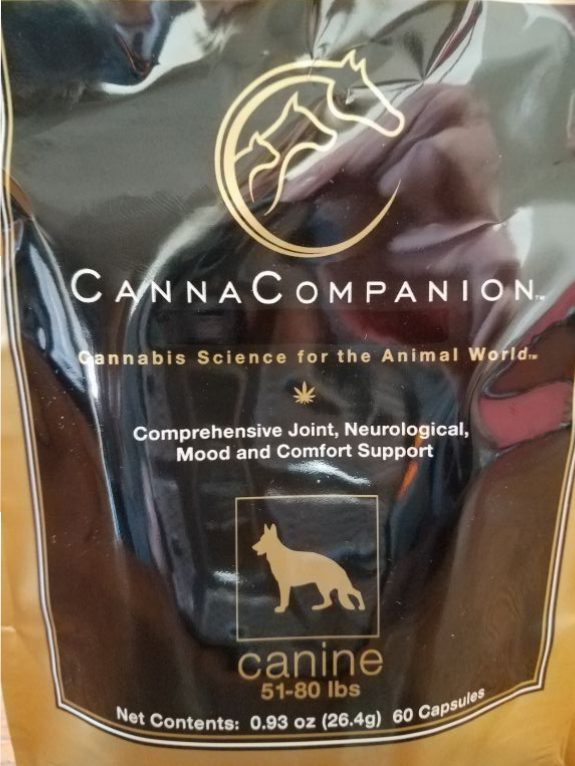 Ever since I started thinking about this remedy, I've been seeing signs of it everywhere….John talked to a patron at work who has family in Colorado who gets them CBD cream for her mother's arthritis and swears by it; my California connection (Alison) has friends who are knowledgeable with it, and also feel it works; the State of Wisconsin is close to passing legislature to make it legal here; and finally, the book I'm reading mentions its use for pain management in cancer. It seems EVERYWHERE I look, I see signs that this is the path we are meant to try. (Thanks to Rene, for sending me a book, "The Secret"….it seems it really does work!)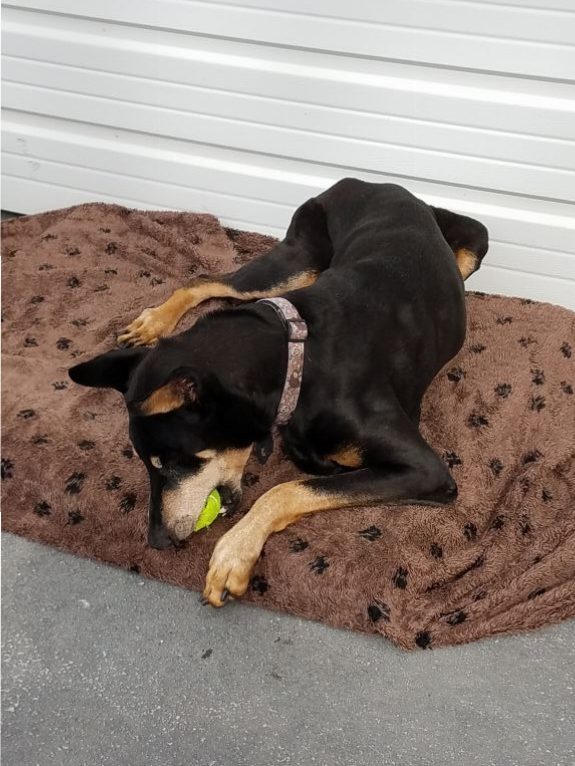 We are on day 2 of the Canna Companion…I am hopeful it will help….I am out of my tailspin of doom….my Warrior takes a licking and keeps on ticking….I am grateful for my Tripawd Family for grounding me once again. Peace and love from the Ehlers' ranch.
12 Responses to "ANOTHER BULLET DODGED BY NITRO"