15 Mar 2017
Kodi's 13th Birthday!
Author: dobemom | Filed under:
Uncategorized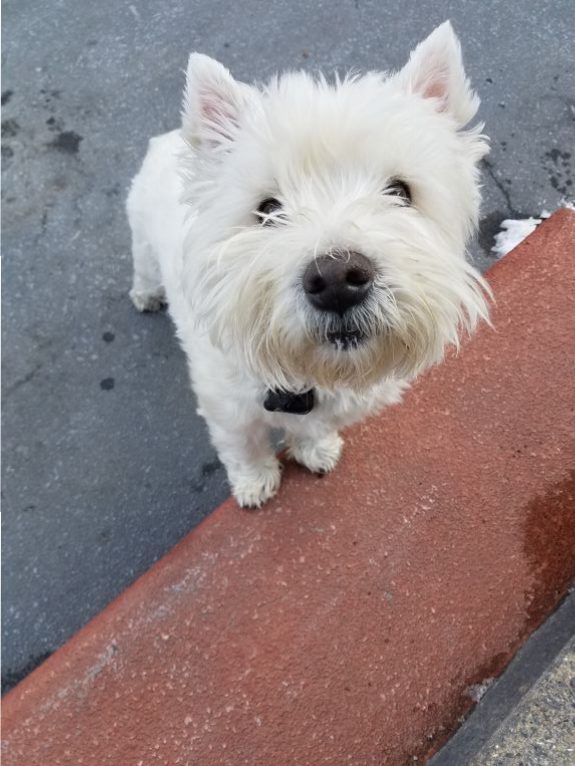 It's hard to believe that this guy is 13 years old already! It seems like yesterday that we brought home this little 4 pound bundle of energy; boy did he kick our butts! I remember holding him up one night, looking into his eyes, and saying "why are you doing this to us?!?" when he wouldn't settle down and go to sleep.  But what a treasure he turned out to be…..so easy going, laid back, stubborn with a mind of his own. He didn't seem to mind (too much) when all our attention and energy went into taking care of Nitro throughout his cancer journey; in fact, at times, he just seemed to melt into the background – I'm sometimes ashamed to admit how often that happened, and am trying to make it up to him.
Through the years he's made me laugh, made me cry, frustrated me, tried my patience, grossed me out, and taught me that life is on his schedule, not mine. So without further ado, get ready for some Westie cuteness overload, and join me in wishing him the happiest of birthdays, with many more to come!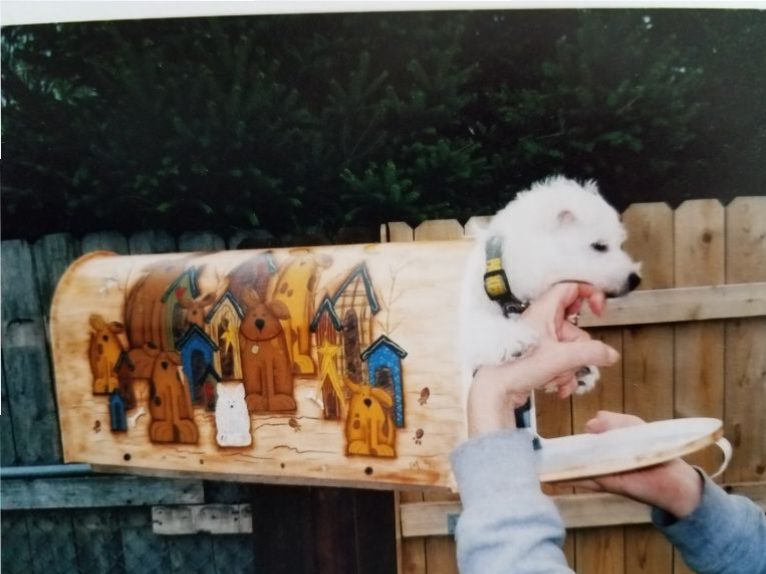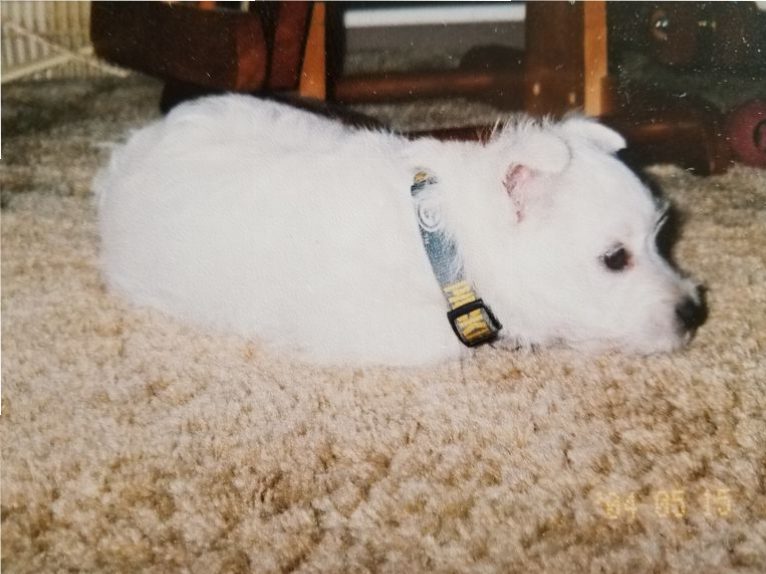 Love you to pieces, White Knight!
10 Responses to "Kodi's 13th Birthday!"