17 Jun 2017
3 YEARS A TRIPAWD!
Author: dobemom | Filed under:
Uncategorized
Wow! I can't believe its been 3 years! It seems like yesterday, and at the same time it seems like forever,  that Nitro has been a Tripawd. What an amazing milestone to experience, after years of amazing milestones. Thinking back to that first week, that first month, that first summer after the surgery…..I'm sure we never thought we'd be here, 3 years later. And it's a little scary being in these uncharted waters we find ourselves in….even his vet has no idea, being that he's so far off the osteosarcoma chart of  "what's next". Equally scary is the fact that I have ZERO experience in dealing with an "elderly" Dobe.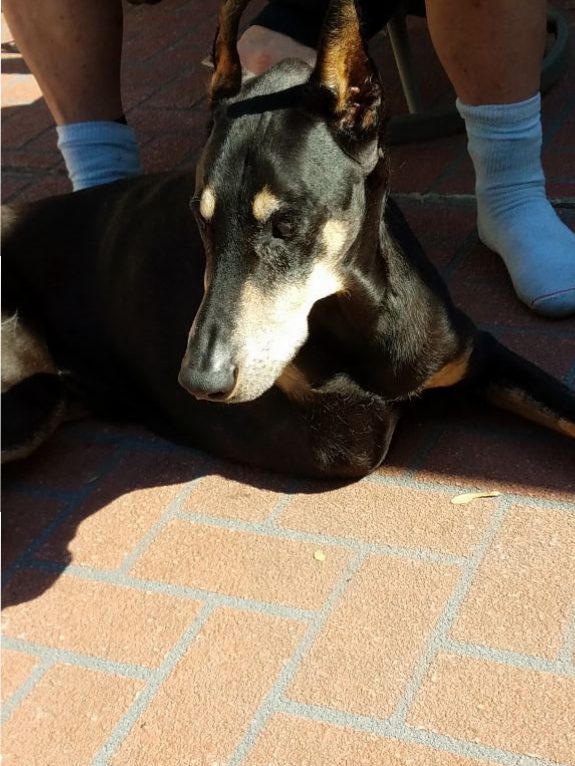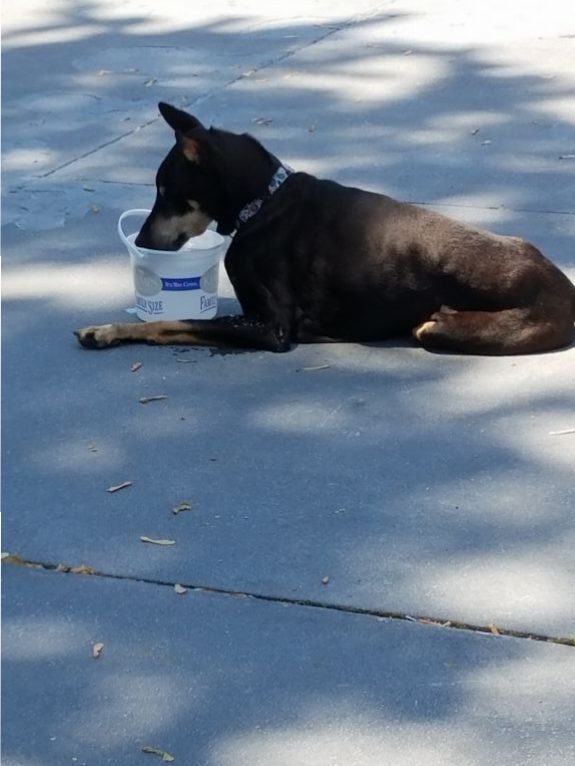 Around the first week of April, Nitro appeared to be declining; his holistic vet convinced me to do a re-check of his kidney values (which hadn't been checked in many months). The values were substantially higher than they'd been, so we scheduled a 2-day IV fluid session. When I went to flush the IV port the first night, I could tell something was wrong because blood was leaking out. Off to the ER vet we went only to find that the connection had come loose, which they fixed at no charge. About 3 am Nitro became extremely restless and whiney; at that point I was mentally preparing myself to say good-bye to him in the morning rather than do the second day of fluids – he just seemed to be telling me the journey was nearing the end. But John's take on the situation was that Nitro was just over-tired from being at the vet's all day with no rest; so he laid by him and pet him until sleep finally came. We proceeded with the planned fluids, but shared my concerns with his vet. We decided to see how he was over the weekend, and re-evaluate later. Long story short, he improved, once again bouncing back to "normal".  The new plan is to do preemptive fluids (just 1 day), every 4 weeks, and not do blood work for kidney values; perhaps another example of burying my head in the sand, but I don't need to obsess on numbers. Since then, he's been doing extremely well despite all the challenges he faces; his arthritis is progressing, and he tires easily, but we just strap on his harness when he needs a little boost. He's eating well, is happy and alert, and insists on chasing the laser light every night before he'll come in the house. All things considered, we are in a good place right now.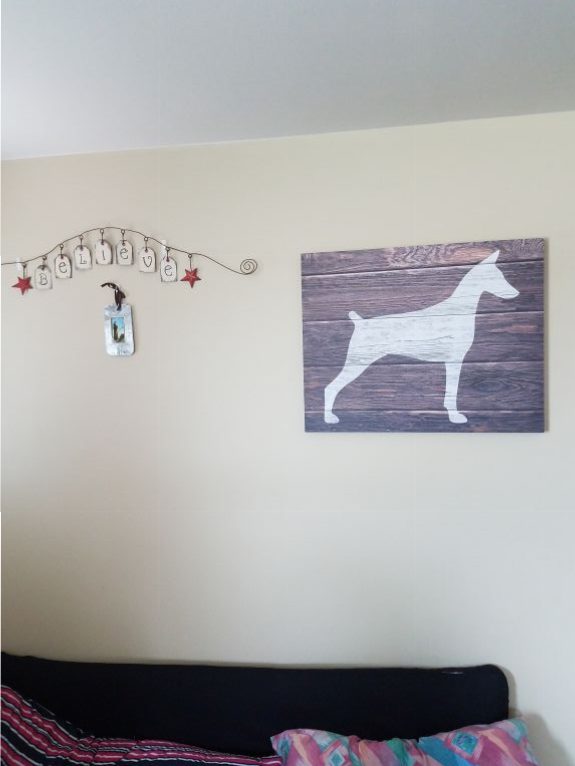 With all that going on, I had serious doubts that he'd be with us when I went to Virginia, and was apprehensive leaving home, but everyone survived (and probably thrived) without me. The East Coast Tripawd Party was one for the record books! The Puppy Up gathering last September was just the tip of the iceberg as far as the feeling of "coming home"; I can't even put into words how it felt to spend 4 days with people who have come to mean the world to me. We laughed, we cried, we shared our hopes and fears, we healed,  we bonded for life. I can't imagine a time when these friends, this family weren't a part of my life.
So this is where we are, 3 years later….21 years in dog years. We'll just keep on taking it one day at a time, one crisis at a time, because what else can we do? We'll keep reaching for, and celebrating every new milestone…..looking forward to reaching his 12th birthday in October and also hoping some of his "aunts" might be able to swing by for a visit this summer. My greatest wish is for all of you to meet this amazing Warrior, while he still wears his earthly clothes. One can hope! For now, wishing you peace and love from the Ehlers' ranch.
*************IN LOVING MEMORY OF MURPHY**************
We lost our friend Murphy this week….he was our mentor, a fellow Warrior, who showed us the way on this journey we travel. We looked up to him for guidance, as we moved into uncharted territory as cancer survivors. We will miss him terribly, and mourn his loss; until we meet one day at the Bridge – run free, brave Warrior! <3 <3 <3
13 Responses to "3 YEARS A TRIPAWD!"