21 Aug 2017
Honoring Nitro – thank you friends!
Author: dobemom | Filed under:
Uncategorized
Just a little post to share all the wonderful remembrance gifts we've received from our friends. It truly warms my heart to know that he touched so many lives, and lives on in these memories. He was one-of-a-kind, that's for sure. I still think of him every hour of every day, and its not always with sorrow; I remember all the love, and the goofiness we shared. Until we meet again, brave warrior….Be good, mama loves you!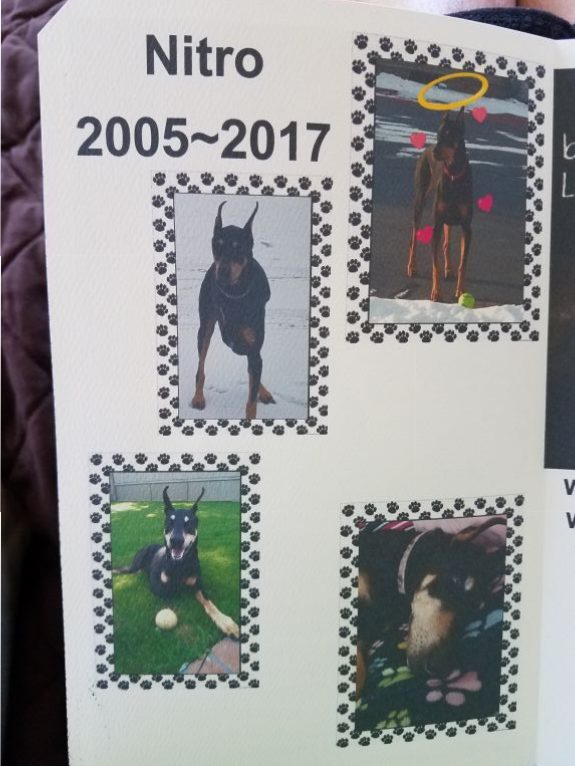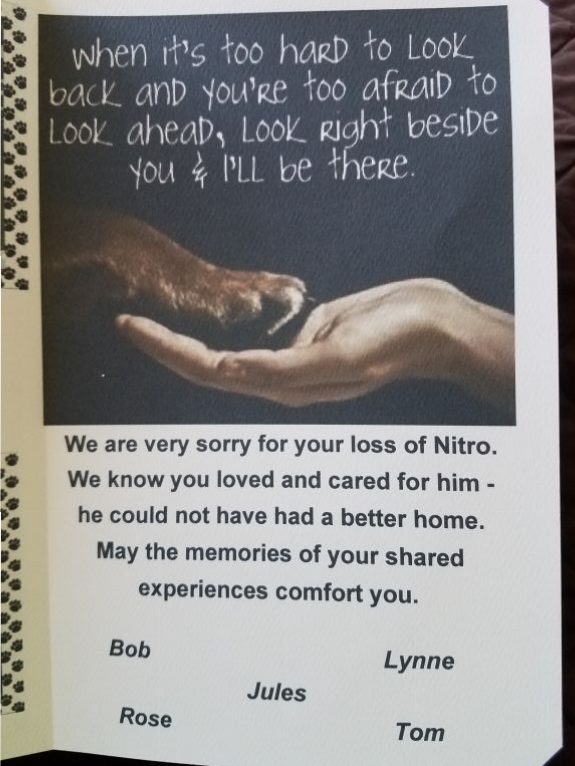 HE WAS MUCH LOVED BY SO MANY….thank you for that!
Paula and John
3 Responses to "Honoring Nitro – thank you friends!"
mom2shelby Says:
August 22nd, 2017 at 4:10 pm

How lovely !!!! So loved Nitro was (and still is)… those cards are beautiful as are the gifts from your friends … such sweet thoughtful gestures which remind me that there are good people in this world!

You both are FUREVER and FOREVER loved!!!
XOXO

benny55 Says:
August 21st, 2017 at 7:10 pm

Oh Paula! Huge lump in my throat and tears welled up!!! 'These tributes….these heartfelt lovely trivutes…..are, indeed, because NITRO TOUCHED LIVES AND IS SOOOOO LOVED!!

And they are also because YOU ARE SOOOO LOVED!!!!

Such beautiful ways to pay tribute to you both a d to the eternal bond you two CONTINUE to share!

With love

Sally and Alumni Happy Hannah and Merry Myrtle and Frankie too!

Michelle Says:
August 21st, 2017 at 3:56 pm

Such great tributes to a wonderful Warrior. We miss him and loved him. Hugs to all of you.

xoxxoo
Michelle & Angel Sassy