30 Aug 2017
So This Happened…..
Author: dobemom | Filed under:
Uncategorized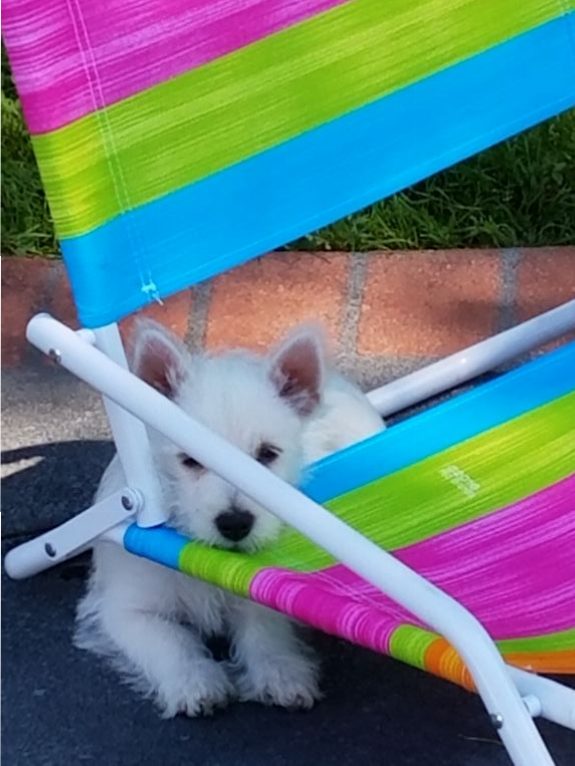 Meet the newest member of our family…Grizzly (Grizz for short)
We brought him home August 14, and he is now 12 weeks old. It was not an easy decision, despite how adorable he is; in fact, we agonized over it for 4 days. John wasn't sure it was time, wasn't sure he wanted another little dog, thought we needed more time to recover and "just be". And I couldn't argue with any of his reasons, I just knew we needed something to smile about again, some reason to not focus only on grief. I feel in my heart that Nitro put this little guy on our radar for just that very purpose. I'd joined some rescue organizations, and for kicks, Googled Westie pups in Wisconsin, not expecting to find anything out there (or anything not unreasonably expensive). Grizz was the last pup out of a litter of 4 that still needed a home. And, amazingly enough, he was in Linda's hometown. My sister and I made the hour and a half trip, picked up Linda on the way, and went to see him. Of course he was beyond cute, but since John wasn't able to come, I videoed him, and told the people I'd get back to them. I was given the "we have 3 other families interested in him", but I just said if was meant to be, he'd still be available after the weekend. He was still available on Monday, so back I went (with sis and nephew – John was still unable to go).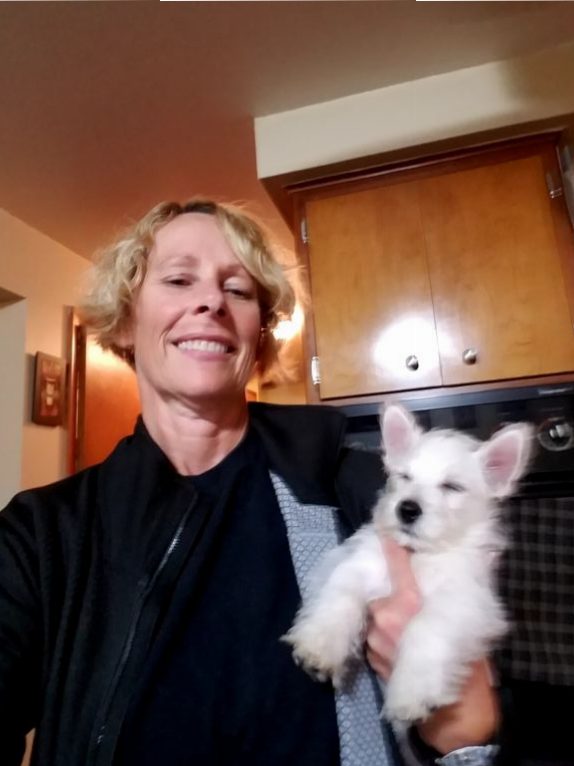 Not sure if I was making the mistake of a lifetime, I brought him home. Kodi (who'd been with me both times we visited) was coolly indifferent to him; I figured this was better than outright hostility and that he'd come to accept the pup. It was a challenging couple of days at first – I swear this little guy had never been on grass before – but we survived. John has since admitted he was a good decision, that we needed laughter again. Kodi has even begun to play a little, or at least tolerate the unrelenting adoration of his big brother.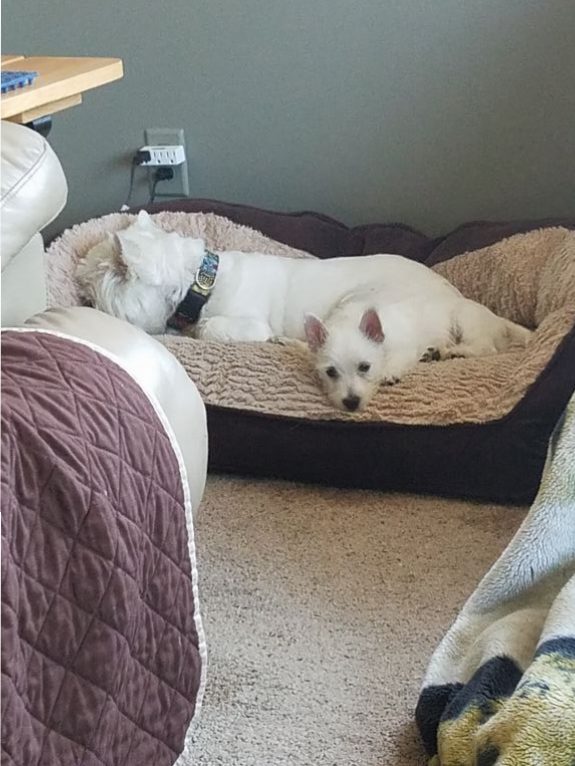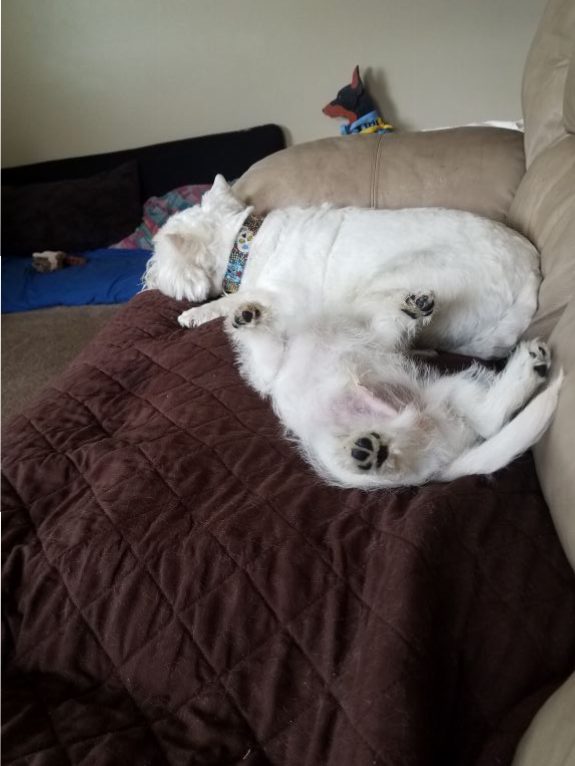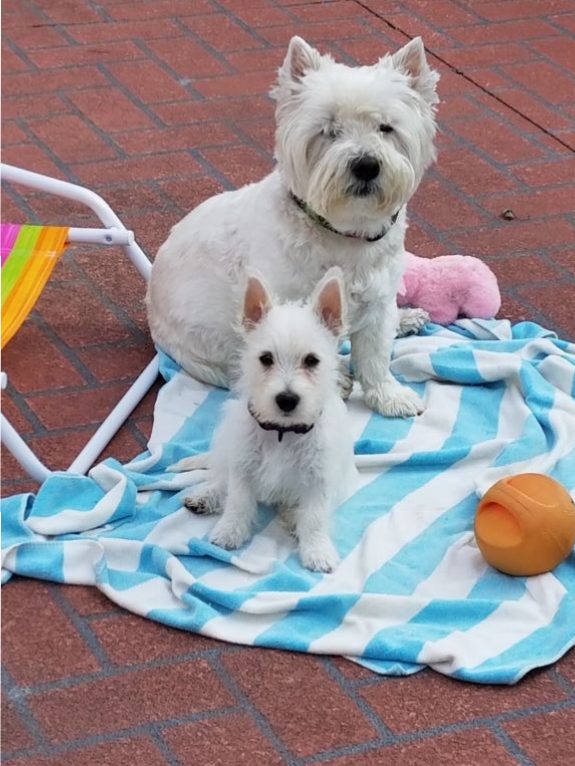 Grizzly is the "anti-Nitro" in a lot of ways, which is what I needed at this time. But he is also very "Nitro" in a lot of ways….he follows me everywhere, shares my cheese in the morning, and chases the laser light with a passion. He is so happy, and full of life, and he is slowly mending our broken hearts. I still think of my Warrior every day, and talk to him often. I think he is smiling down on us, and maybe laughing with us as well….Be good, mama loves you Warrior Angel!
7 Responses to "So This Happened….."