4 Sep 2017
Nitro and Murphy are Smiling at the Bridge
Author: Paula | Filed under:
Uncategorized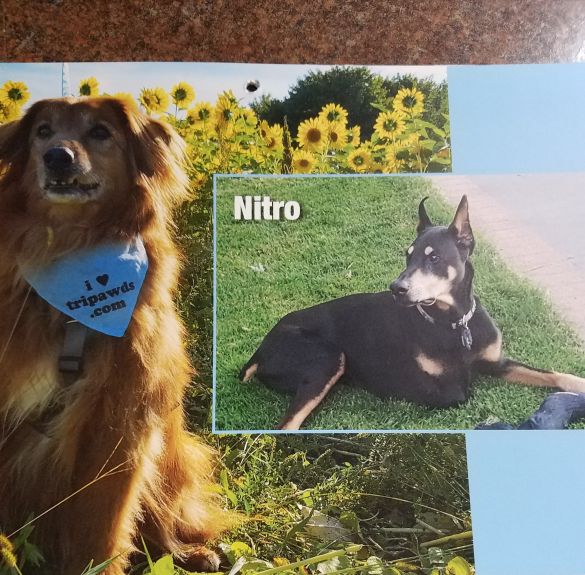 Our Labor Day Weekend was awesome! Donna and Glenn made the trip across Lake Michigan to come visit us, and I know our Tripawd Warriors were smiling down on us.
The fur kids loved them, especially Grizzly….he couldn't get enough of Glenn, who spent most of his time on the floor with the little white devil.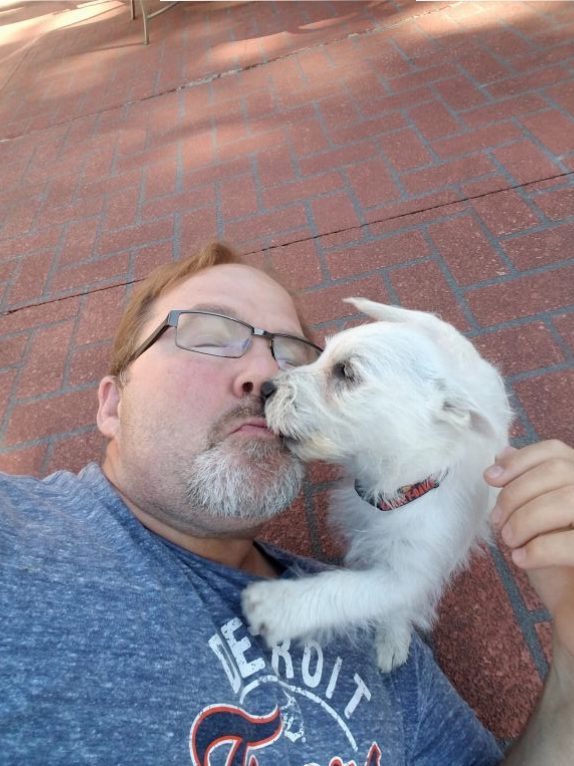 On Saturday we showed them a little bit of Green Bay, with the obligatory stop at Lambeau Field. Being that Glenn is a Detroit Lion's fan, it was very brave of him to enter enemy territory, and try to disguise himself as a native….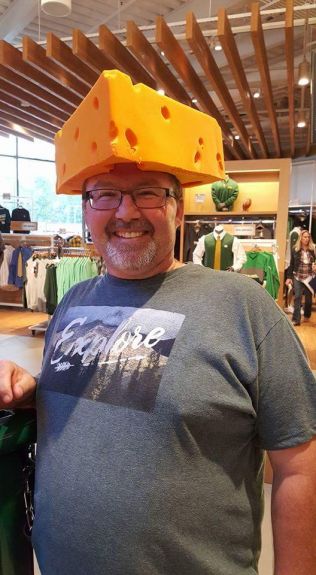 On Sunday we saddled up the Harley's and went for a little ride; it was such a beautiful fall day. If only John hadn't had to work, we could have gone for a longer ride. Then Donna and I took the critters to a beach along the bay and let them get their feet wet.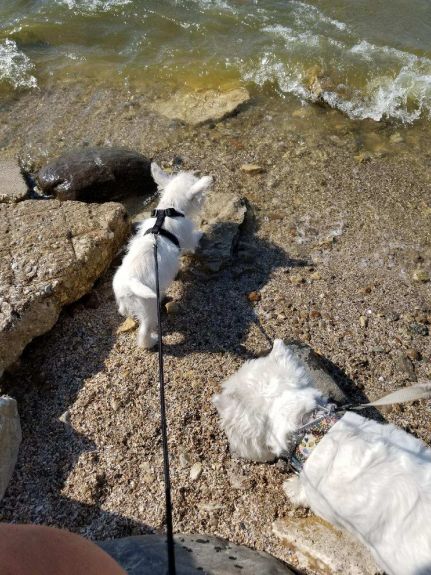 We had a cookout, and talked and talked for hours…remembering our boys a the bridge, sharing stories, laughing at the white devil who is a constant source of amusement. The weekend flew by, and we were sad to see them leave. I leave you with some more pictures of a great weekend with friends…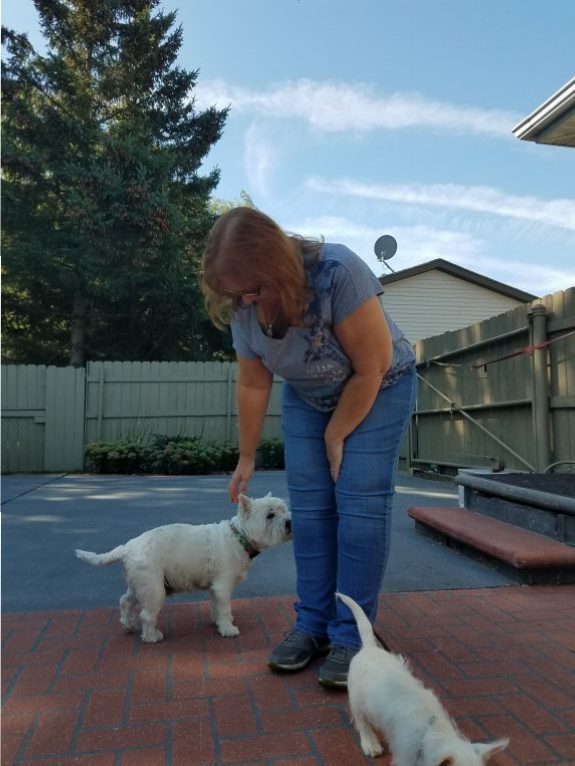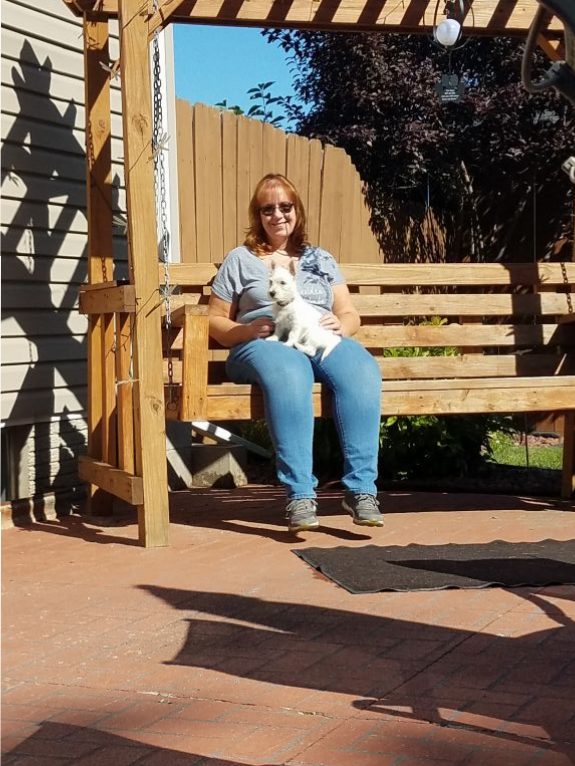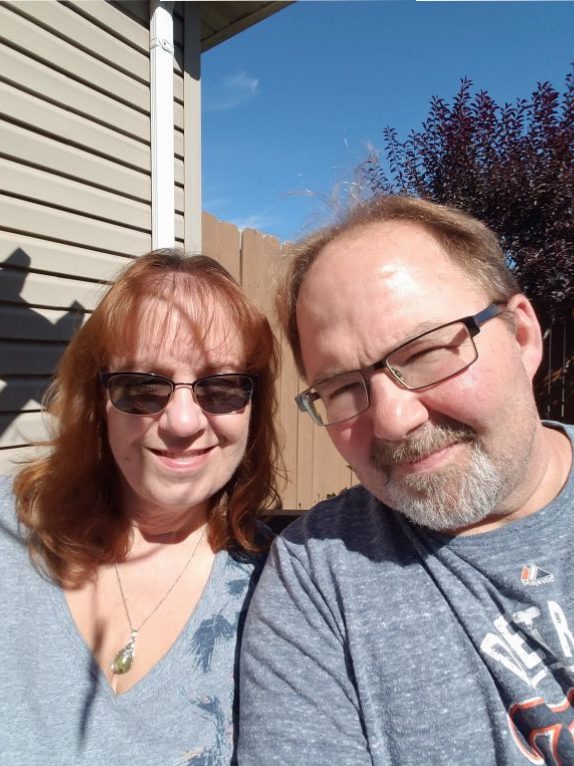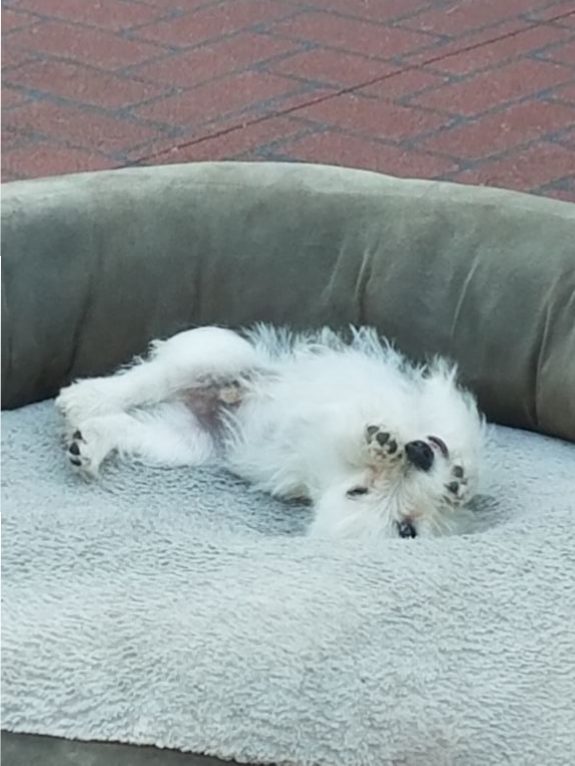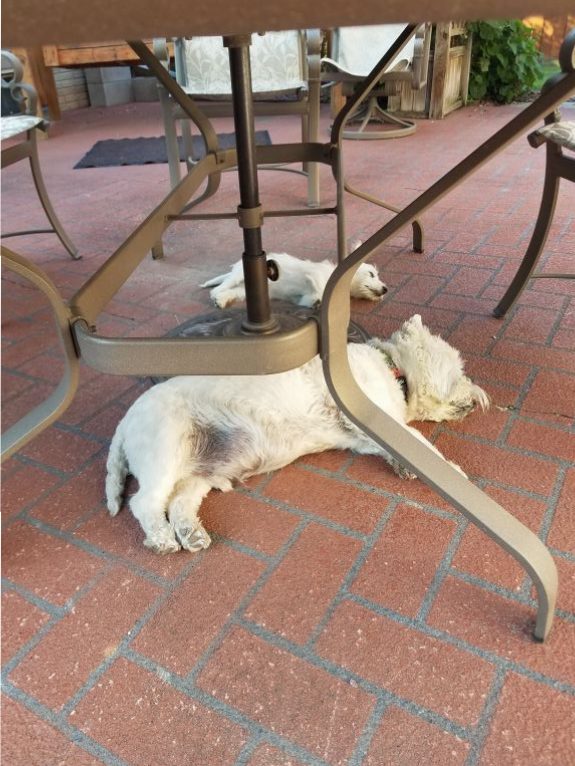 5 Responses to "Nitro and Murphy are Smiling at the Bridge"