25 Sep 2017
2 Months Without You…..
Author: dobemom | Filed under:
Uncategorized

*********SIGH*******
I can't believe you've been gone for 2 months….my sadness is getting more pronounced instead of lessening. This last week has been especially bad, I just can't seem to snap out of it. The little furball we brought home is a distraction at times, and at other times he seems to make the loss of you worse. It's not his fault, or anyone's really, that the hole in my heart is so big. And he tries his hardest to keep me focused on him and his goofy antics; which oftentimes backfires and I find myself frustrated beyond belief with him.
Sorry, baby, that mommy is letting you down. I know you want me to be happy again, to love again – I'm trying, really I am. This came in the mail yesterday, and I will wear it always, to keep you close to my heart. Never mind me, you go back to playing at The Bridge…I know some new friends have joined you recently. Be good, mama loves you!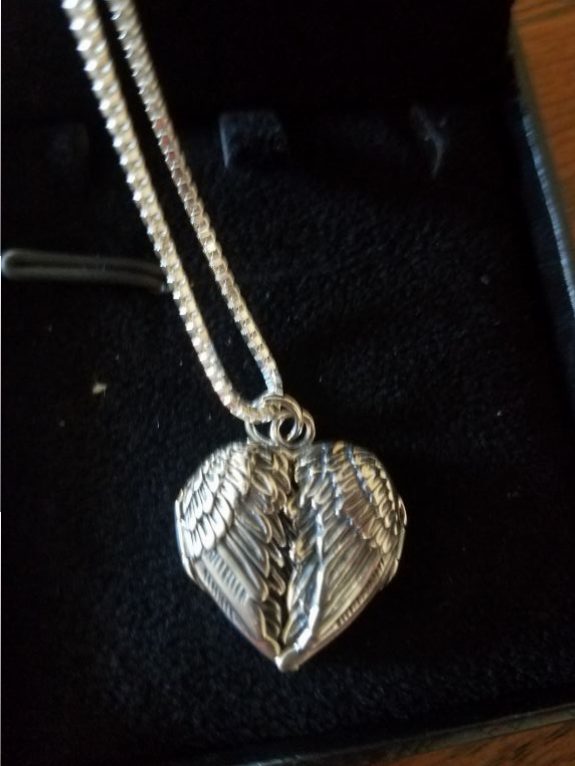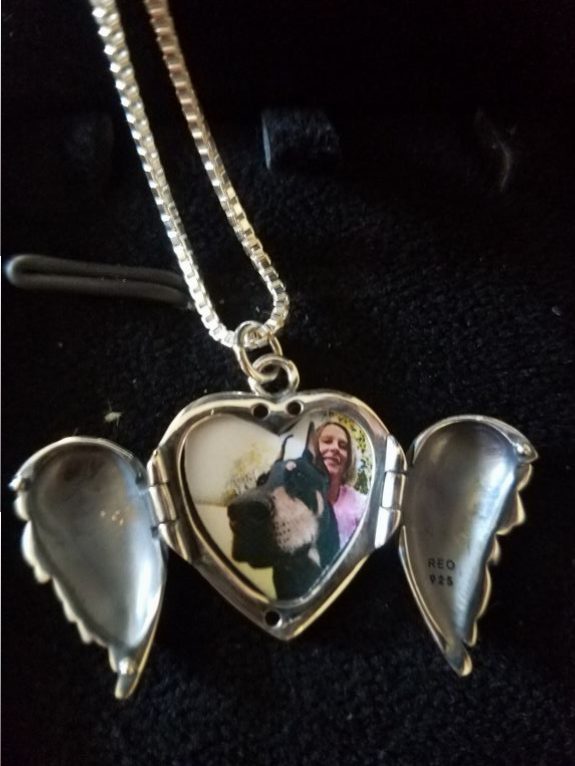 P.S. I started writing this a couple days ago, and upon re-reading it was surprised by how dark it sounds.  I guess that's how this journey goes, as anyone who's been on it can relate. Today is a better day, the "Tiny Devil" has made me laugh – and he's shown me another of his "Nitro" characteristics…..biting the water from the hose as I filled his tiny swimming pool. I sometimes feel like Nitro isn't sending me signs from The Bridge, but then I realize that Grizzly himself is the biggest sign there is. He is SO like Nitro, in so many ways, and is constantly finding ways to show me this – I just have to be open to seeing them. No worries, Tripawd Family…..I'm ok. Wishing you peace and love from the Ehlers' ranch.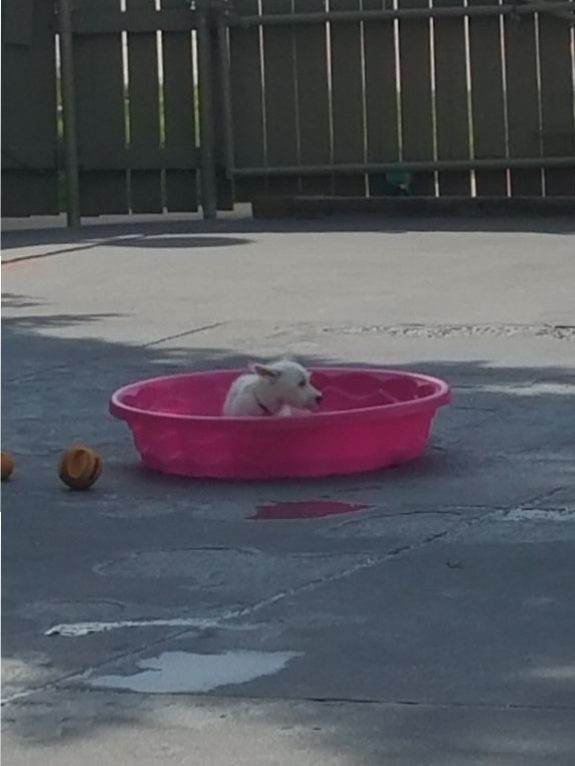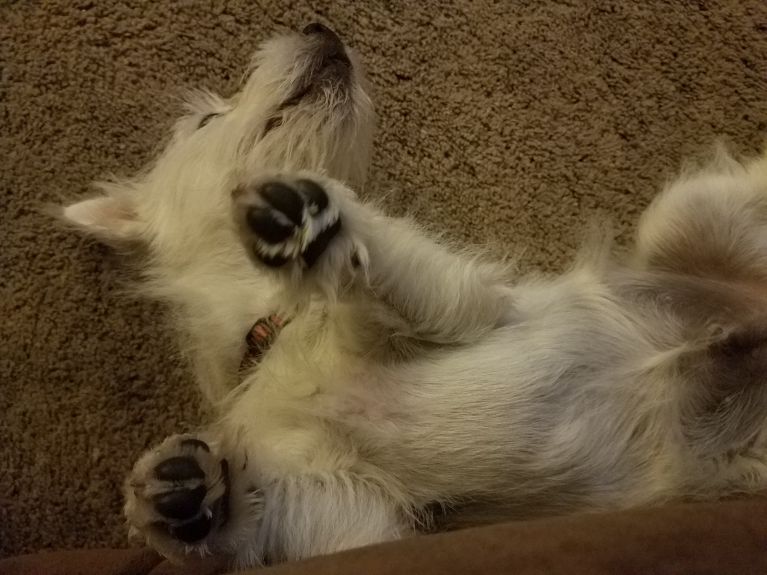 5 Responses to "2 Months Without You….."