31 Oct 2017
3 Months an Angel… First Birthday in Heaven
Author: dobemom | Filed under:
Uncategorized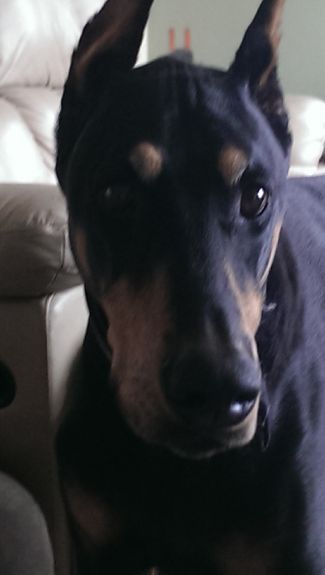 So I've been thinking about this post for awhile….trying to compose my thoughts and feelings of where I am today. For awhile I was in a dark place, moping and feeling sorry for myself that I no longer had my heart dog here with me. It's been 3 months since we said good-bye; it feels like yesterday and it feels like its been forever.  How can life have gone on without him? Yet it has, and I don't always know how I feel about that. I miss him terribly, yet I would not wish him back as he was at the end. He was tired, his body was failing him; I do think he was ready to gain his wings and leave his earthly body, even though it meant leaving us behind to mourn him deeply. I can not begrudge him that…I WON'T begrudge him that! I have to learn to accept our new normal, to choose to go on with life, while always keeping him in my heart. To let myself heal, and to love again.
I've decided to accept that he's an angel, no longer by my side – and to stop wishing things were different. I've decided that I need to see Grizzly as Nitro's parting gift to us;  to see that through this tiny devil of a dog, Nitro lives on. To know that he smiles down on us as Grizz frustrates us at times, makes us laugh at times, and loves us with his whole tiny body.
I was looking through some pictures of Nitro I had on my phone, and will leave you with a glimpse of life with him. I am forever grateful that he came into our lives and took us on a journey we never would've  asked for, yet was really a blessing in disguise.  He brought us to this Tripawd family who mean the world to us; he showed me  I'm stronger and braver than I ever thought possible. And, I hope he's made me a better person because of the pain and suffering of losing him. On that note, I'm choosing to be positive and hopeful for the future instead of moping and sadness. Enjoy the pics of my beautiful boy….peace and love from the Ehlers' ranch.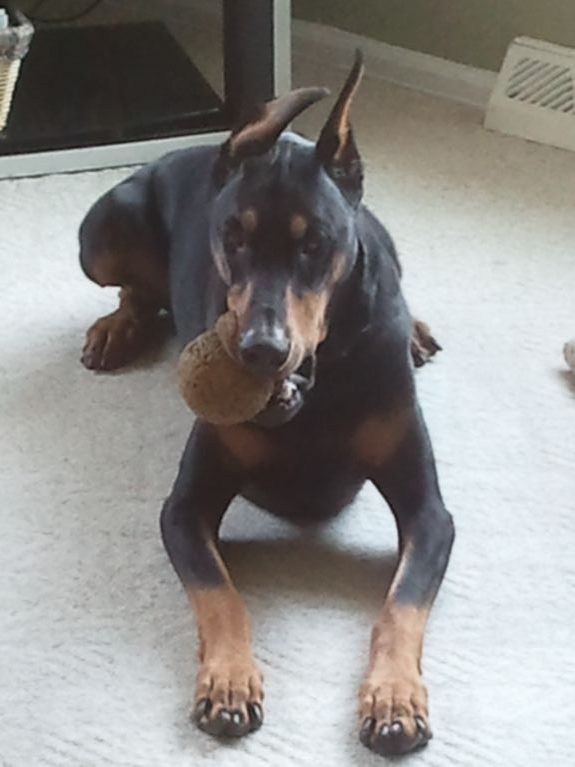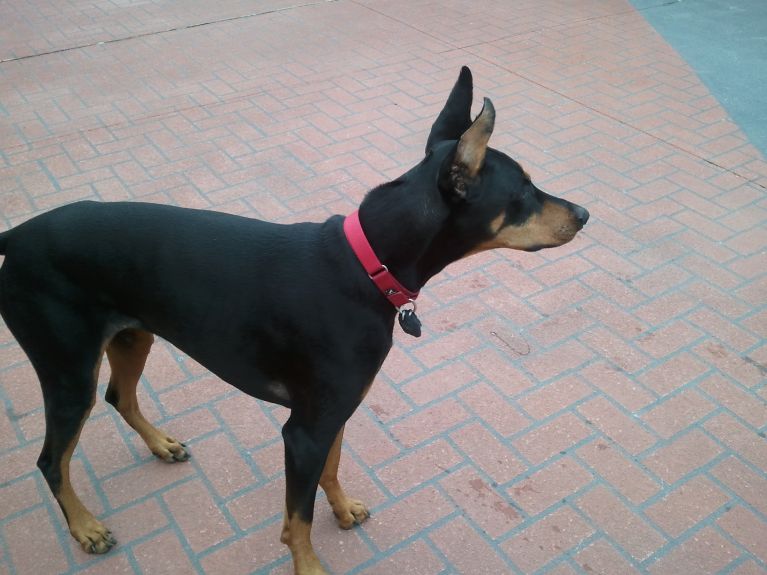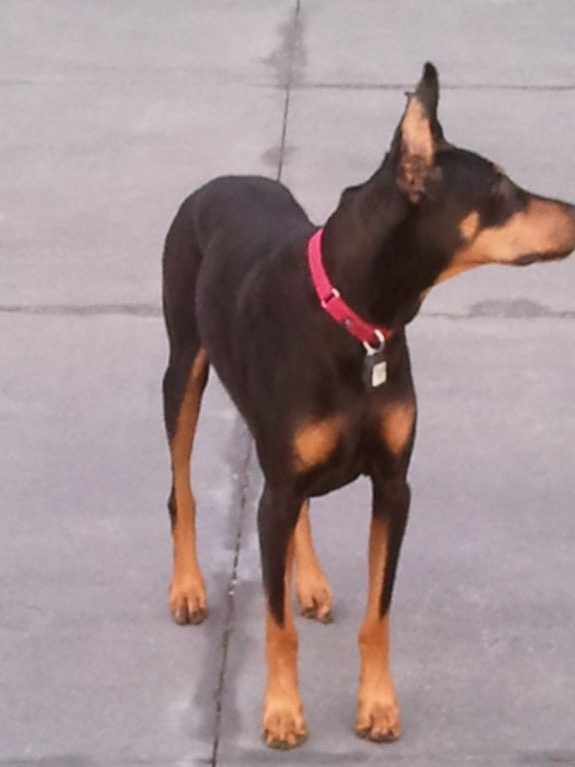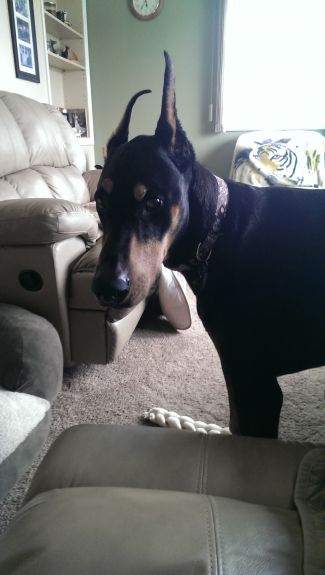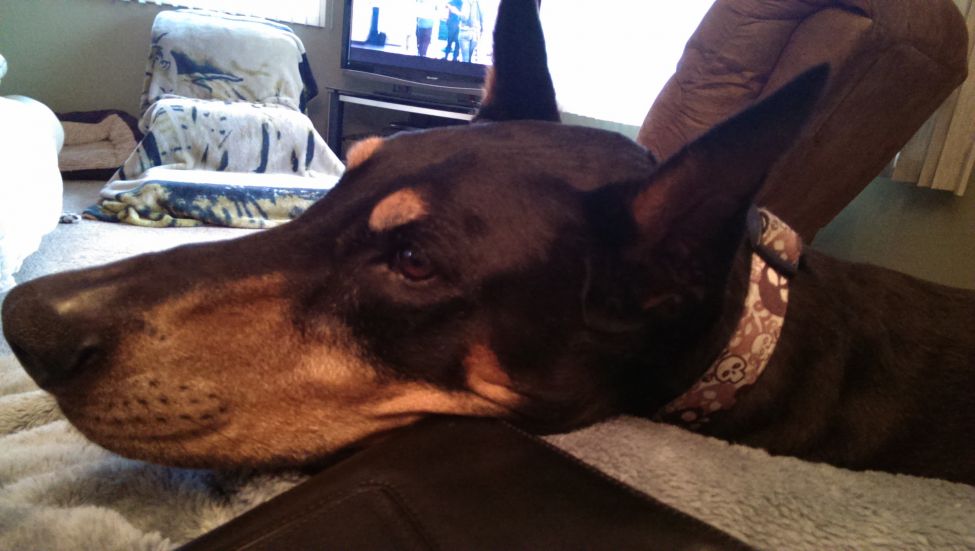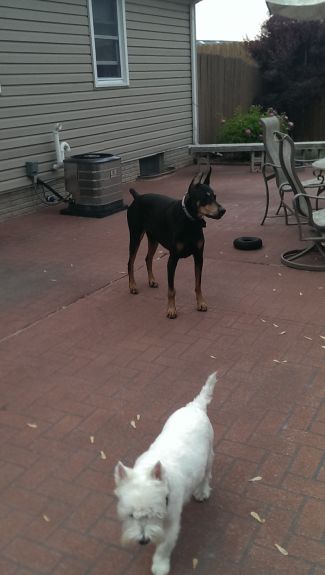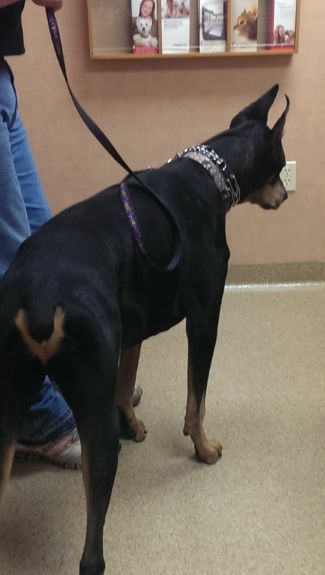 He truly was the most stunning creature, a superb athlete, a Velcro-dog…..HE IS MISSED!
16 Responses to "3 Months an Angel… First Birthday in Heaven"