7 Dec 2017
Magic Revealed!
Author: dobemom | Filed under:
Uncategorized
Well, as promised, there is magic in the air at the Ehlers' ranch! Today is super special for me on the latest part of my journey with Nitro.
Not long after we started on this journey, less than a year into it I think, I saw an article on this site that Rene had written. It was about a company that took your loved one's ashes, fur, and also human hair if wanted, and created a diamond out of it….Heart in Diamond is the name. When I read about it, I told John that one day I was going to do this, and that it would be pricey, and that I didn't care – I was giving him a head's up. He said "whatever"….my husband is chatty that way.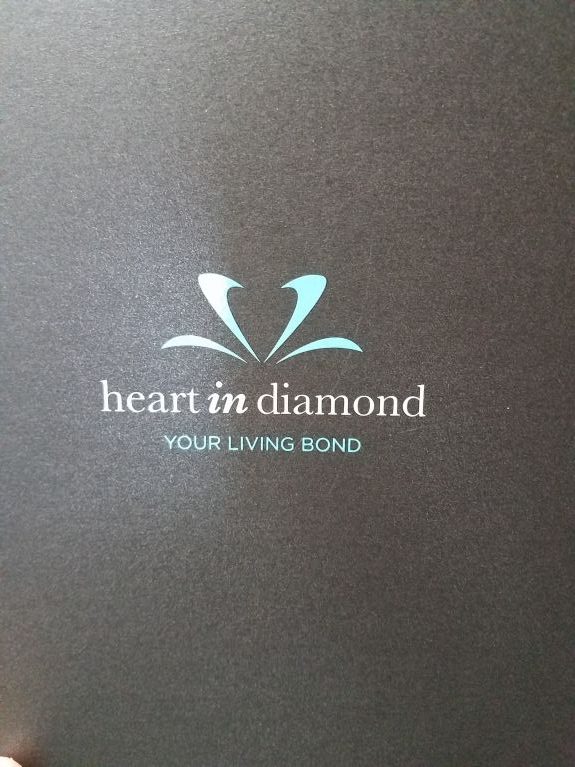 So our journey continued, as most of you know, for over 3 years. Always, in the back of my mind, was this living tribute to my heart dog; a double-edged sword if you will, as in order to have this would mean I no longer had him by my side. Then came the day  my world was shattered, and we said good-bye. I started the process in earnest the day I got his ashes home. I connected with a rep from this company – a lovey British woman named Clare, who lives in Georgia. By this time I knew what size stone, color of diamond, and setting of ring I wanted, so we set it in motion. I placed my order on August 19, 2017 and received the finished product today, December 7, 2017.  The diamond consists of Nitro's ashes and fur, and my hair…we are forever joined. Without further ado, I give you pictures of our living bond:
I don't think its fully sunk in yet, my feelings for what this represents and means to me. I am over-the-moon ecstatic over how beautiful it is, and that my heart dog lives on. I leave you with a virtual Christmas card, for all my Tripawd family…..I am truly blessed.
8 Responses to "Magic Revealed!"