25 Feb 2018
7 Long Months….
Author: dobemom | Filed under:
Uncategorized
7 months ago today we said good-bye to our warrior. 7 long months without him, his smile, his courage, his hugs, his love. Not a day goes by that I don't think of him and miss him deeply. Not a day goes by that I don't shed tears that he is no longer with us. I watch the video tribute I made for him often, always with tears streaming down my face.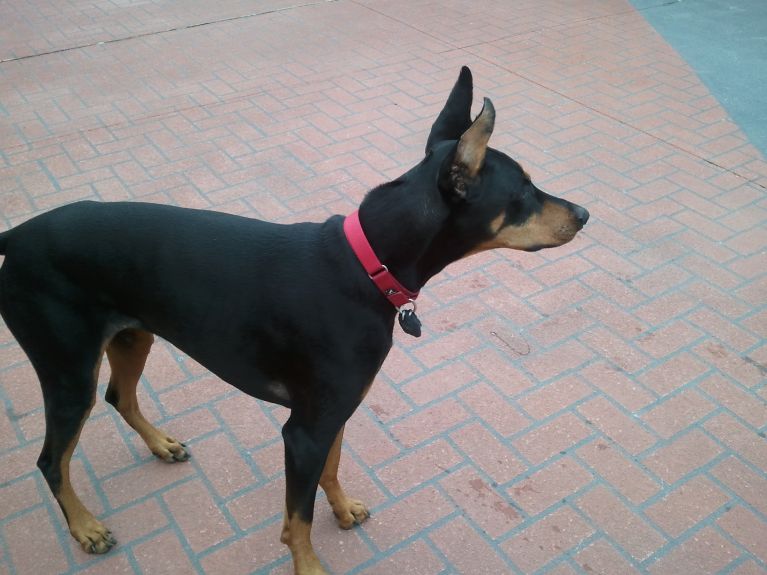 Life has gone on, as it always does, whether you want it to or not. I don't come to this site nearly as much as I used to – or should. I can't bear to become attached to the new souls that find themselves here, at one of the worst times of their lives, and for this I feel much guilt. The pain of our journey is still too raw; and yet I know that we were one of the "lucky" ones. We had over 3 years with our magnificent boy – so many out there would give anything for what we had. And still, it's never enough time.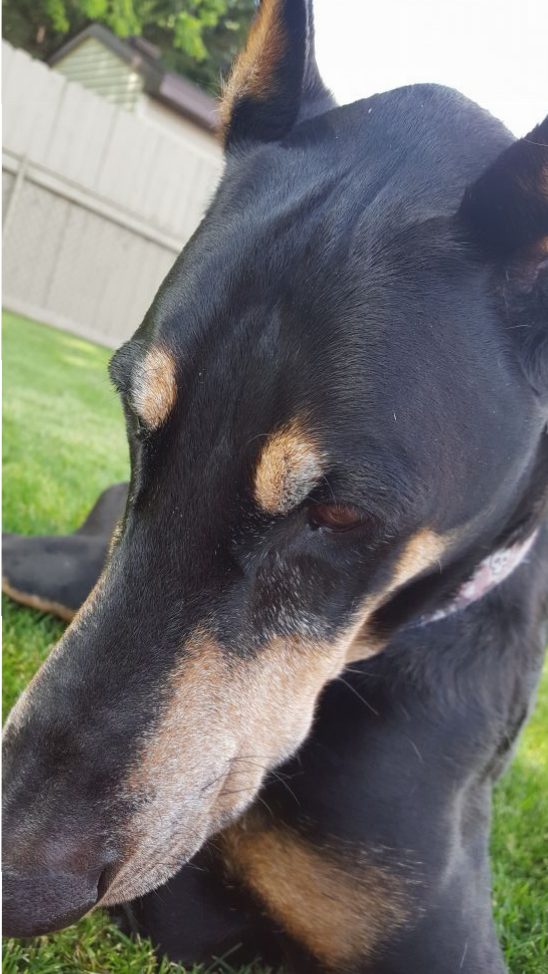 Sometimes it's hard to think back to those final days/weeks. Watching him grow weaker as age and failing kidneys took over his body; watching as his mobility got worse, and the end crept nearer. Trying not to think what life would be like when he was gone. Trying to be brave for him, trying to live each day to the fullest, while my heart shattered a little more with each passing moment. He was a once-in-a-lifetime dog, who changed everything. Without him, I would never have met some of the most special people in my life; I would never know how heartbreak, courage, faith, strength, and love would lead me on a journey like no other. I am a different, and hopefully better person, than I'd have been without him.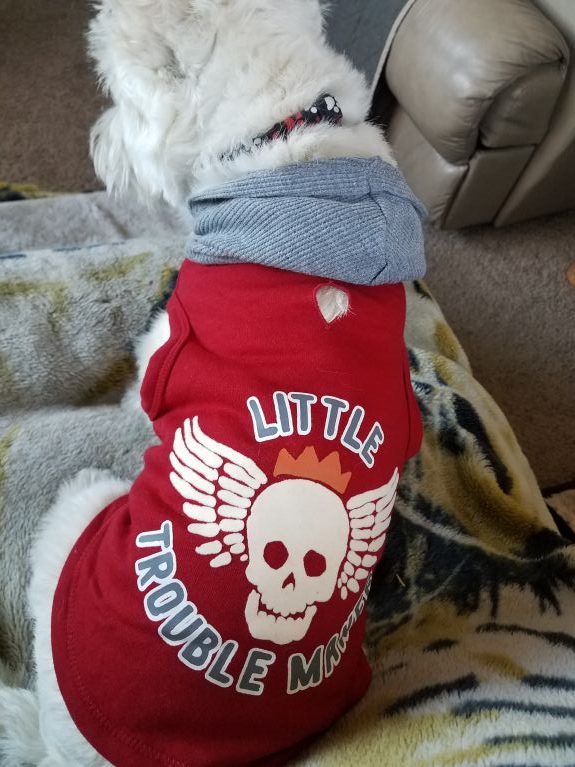 I know in my heart that he sent a tiny white terror my way, to help me heal, to smile and laugh, and to love again when I didn't think it possible. And I know he watches over me, and is happy that I am ok.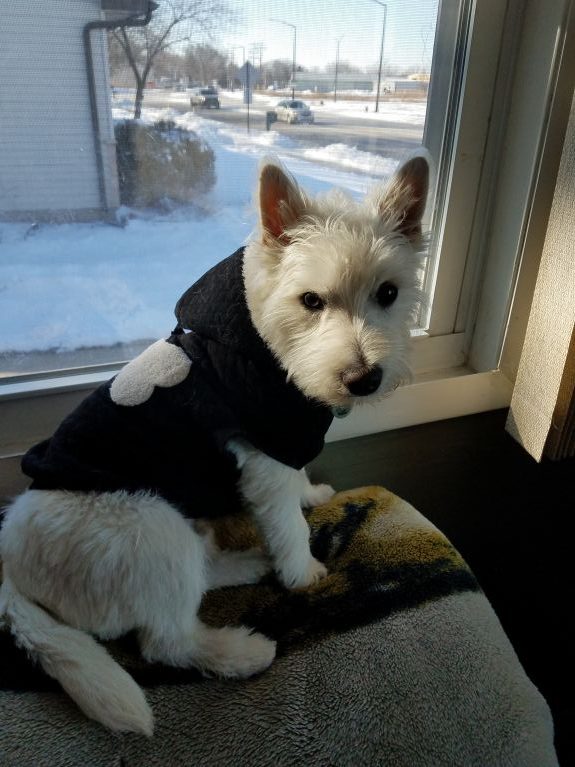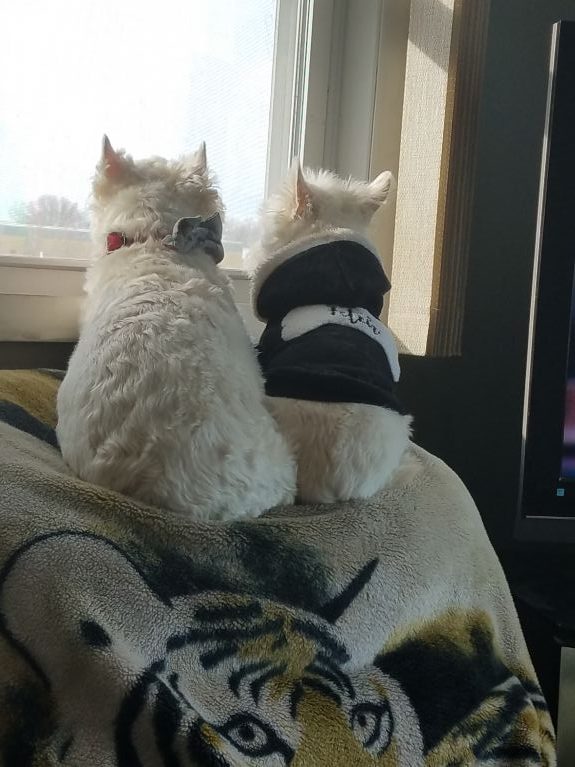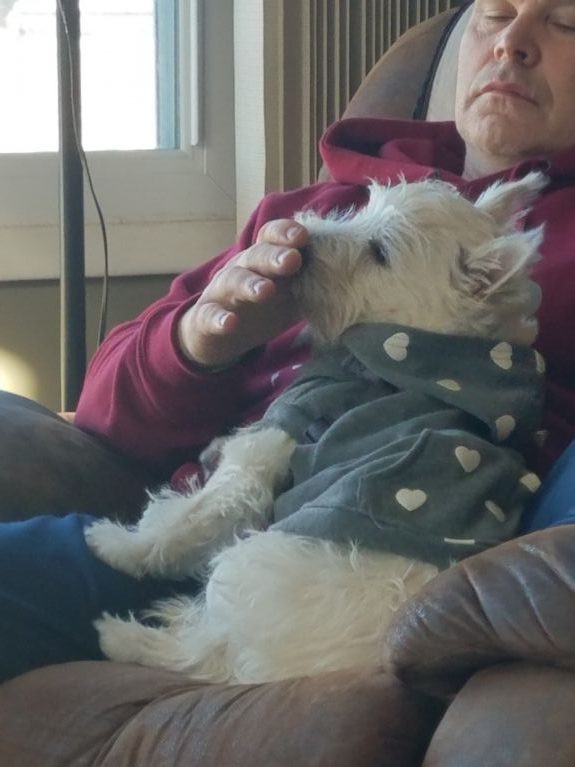 "How lucky I am to have something that makes saying good-bye so hard" <3 <3 <3
10 Responses to "7 Long Months…."