31 Oct 2018
Nitro's 2nd Birthday in Heaven
Author: dobemom | Filed under:
Uncategorized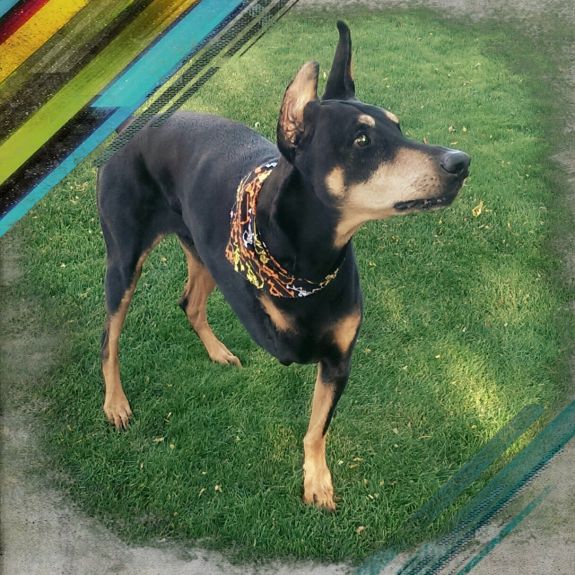 This is Nitro's 2nd birthday without us….he would be 13 years old today.  It feels like he's been gone forever, or that he never even existed. He's fading from my memory, and I never thought that would happen. How can a piece of my heart seem so far away? I still think of him dozens of times a day, that hasn't changed. I still ache for his goofy smile, his hugs, his intense need to always be touching me. That has gone, and will never be again. Who I was when he was with me, will never be again. What's that old saying – "Tis better to have loved and lost….", I'm not so sure of that.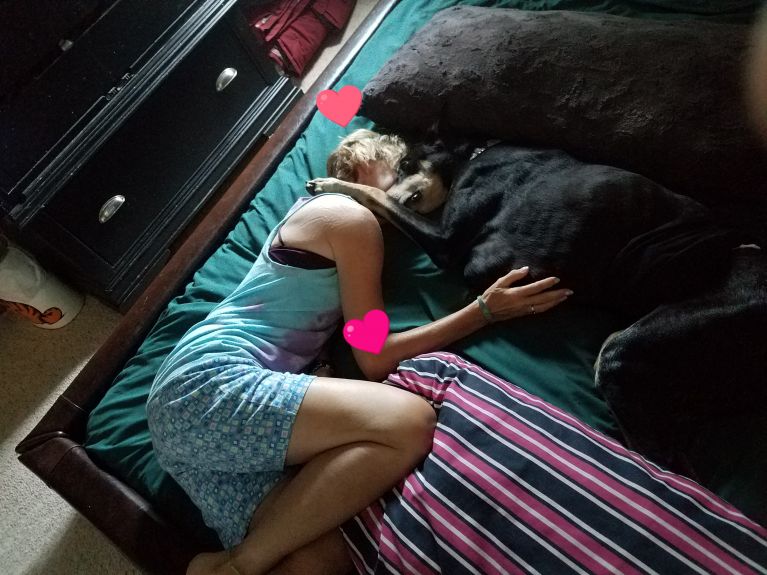 Yes, time marches on for everyone. As sad as I am that my Warrior has left my side, we do have new joy in our house. Nitro would have wanted that, I think. (not while he was here, of course, because he hated all dogs except brother Kodi). Our newest addition is Tucker, a Cairn Terrier that just turned 7 months old this week. He and Grizzly have become the best of buds, and play/fight endlessly. They make me laugh every day with their silly puppy antics, while exasperating me at the same time.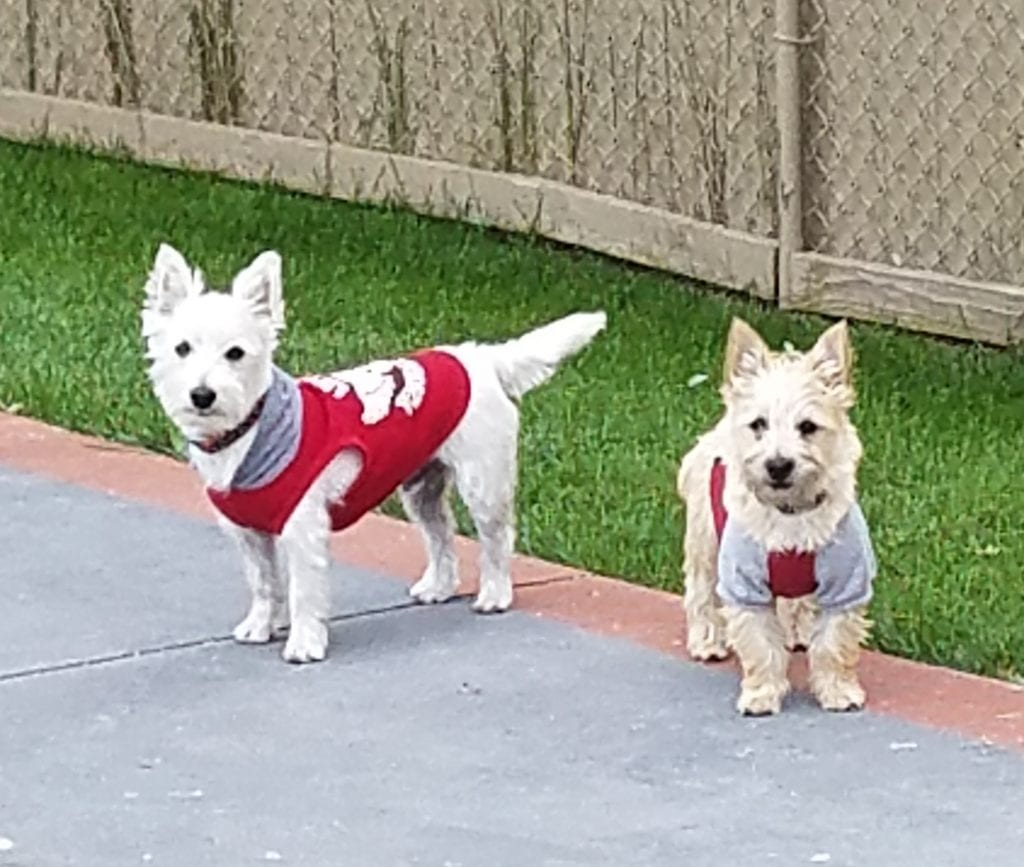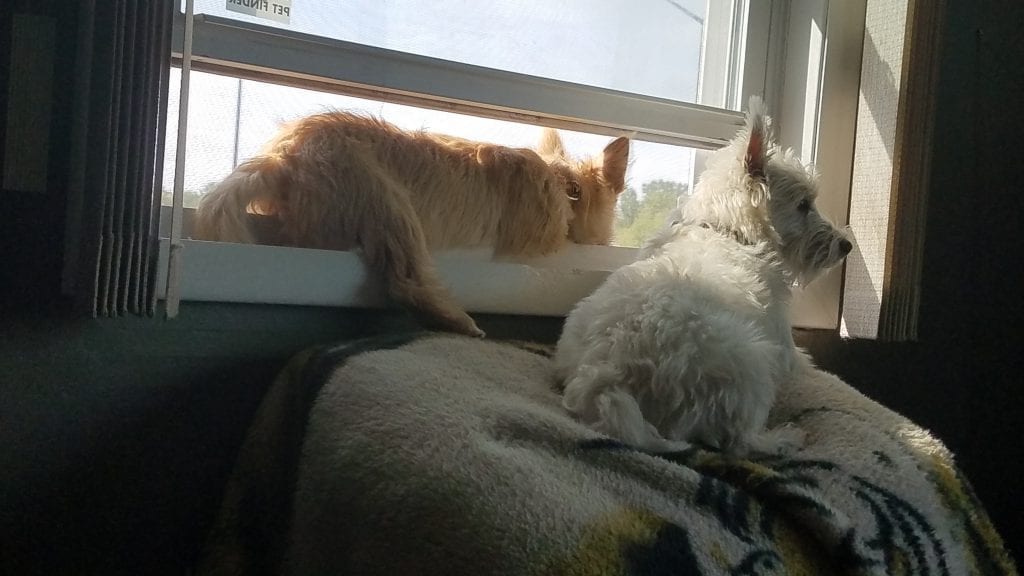 Kodi is doing well for a dude that's 14 1/2 years old.  He still bounces like a puppy when it's time for a walk, even though his walks are much slower and shorter these days. His days are more relaxed since Tucker came – he's happy to sit back and watch the tots act like fools. Tucker is getting "the big snip" on Halloween, so I thought it fitting to make these costumes (that the little boys will wear) for the trip to the vet that day: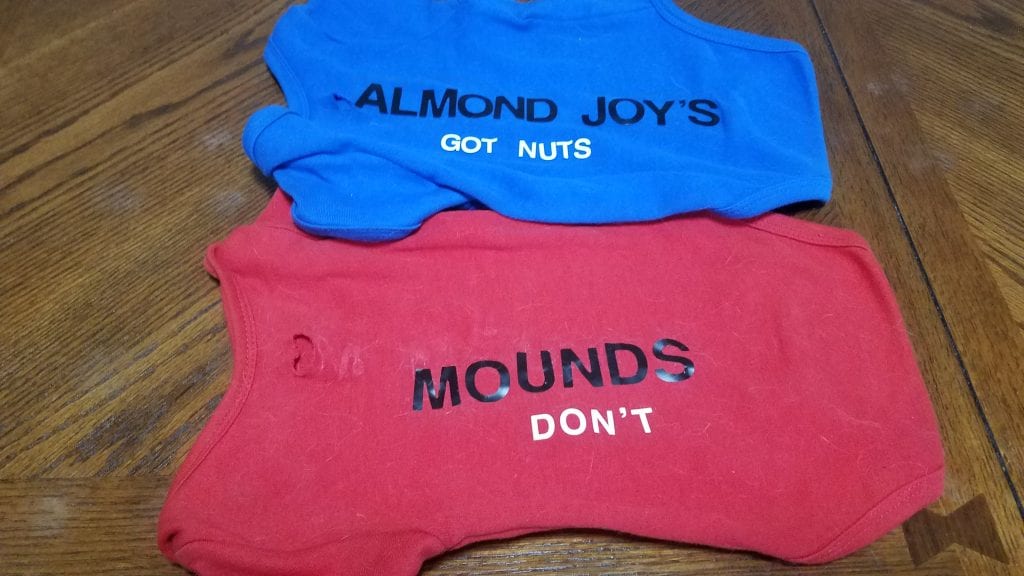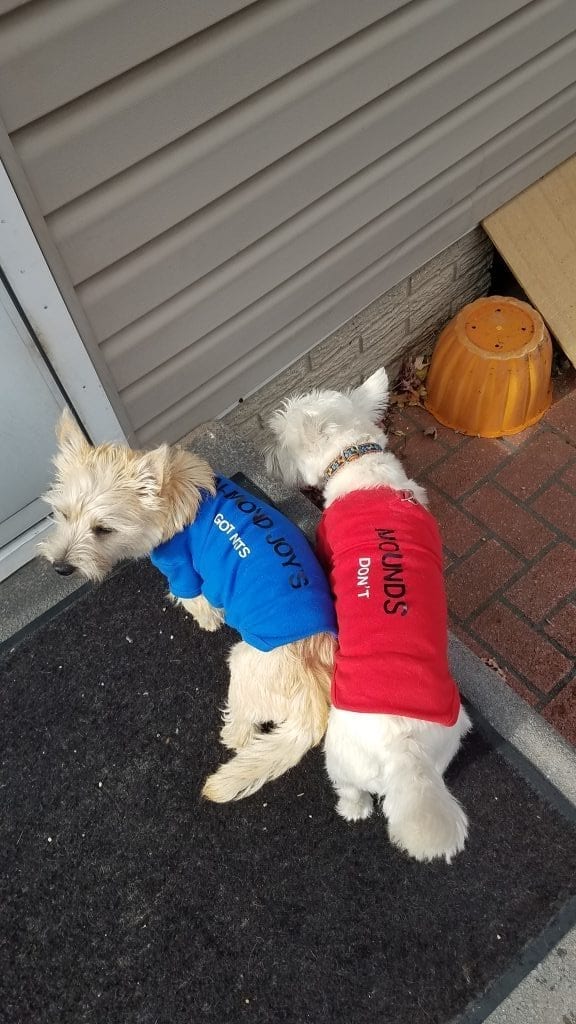 I think Nitro will be smiling in heaven, when he sees this on his birthday. So that's how things stand here at the Ehlers' Ranch….Nitro is no longer by my side, but forever in my heart; and a trio of terrorist's, er terriers, make me smile every day. Wishing you peace…
11 Responses to "Nitro's 2nd Birthday in Heaven"