18 Dec 2018
New Ink for Nitro
Author: dobemom | Filed under:
Uncategorized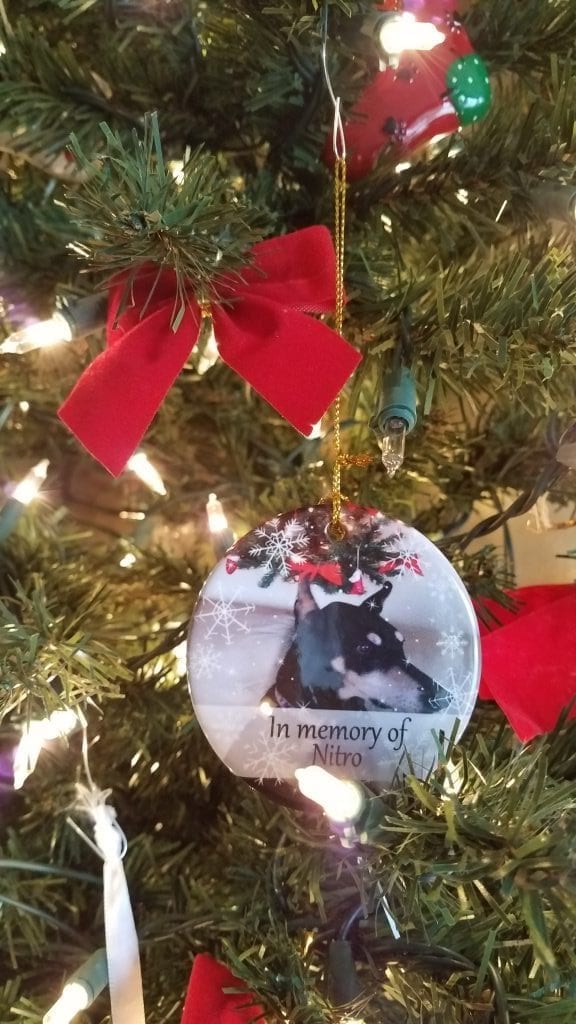 Our second Christmas without Nitro is drawing near….he is gone from our side, but still very present in my thoughts – so much so, that I got a new tattoo in his honor.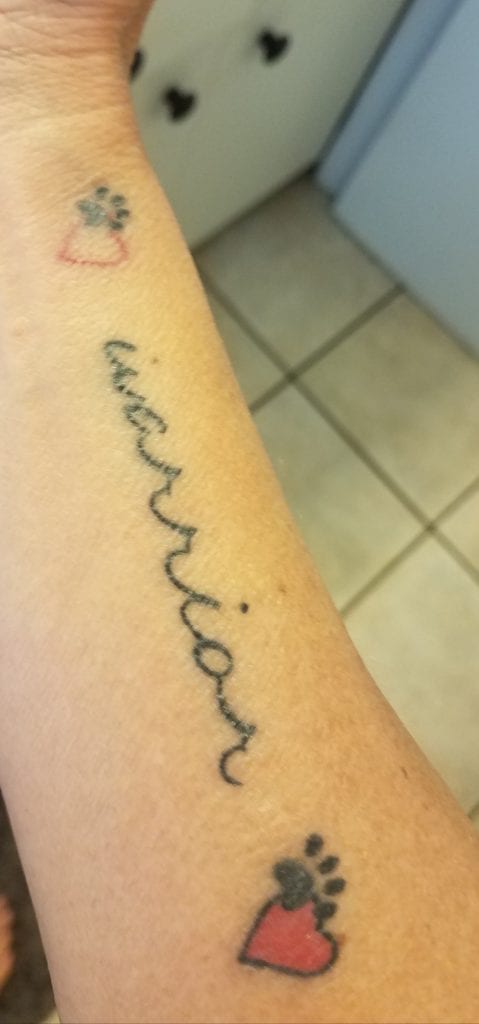 It's still in the healing phase, so it looks a little ruff yet. Not that I need another permanent reminder of him, but I do love a good tattoo!
The tree is up, full of all our dog's ornaments – a special reminder of how our lives have been blessed by paws through the years.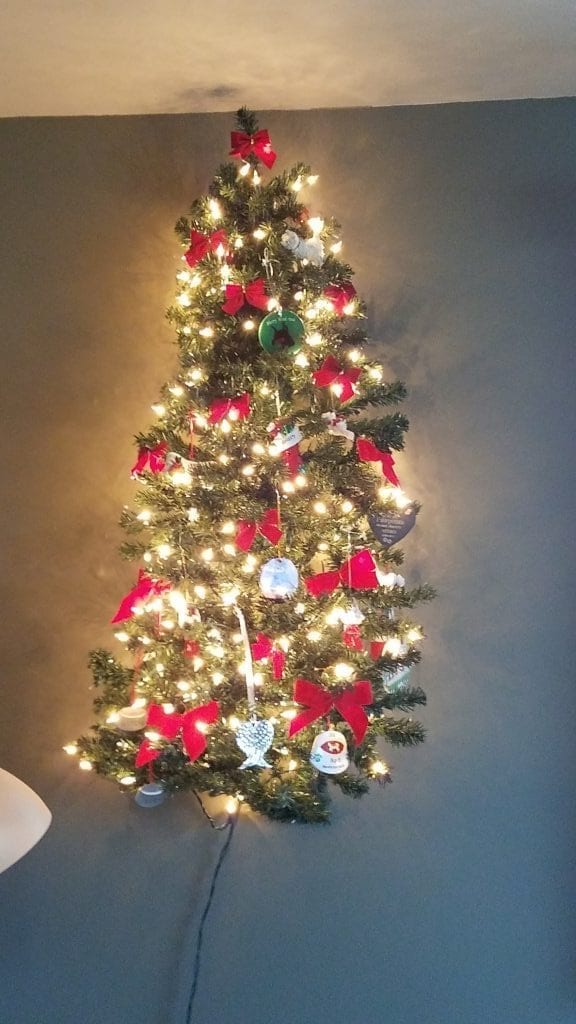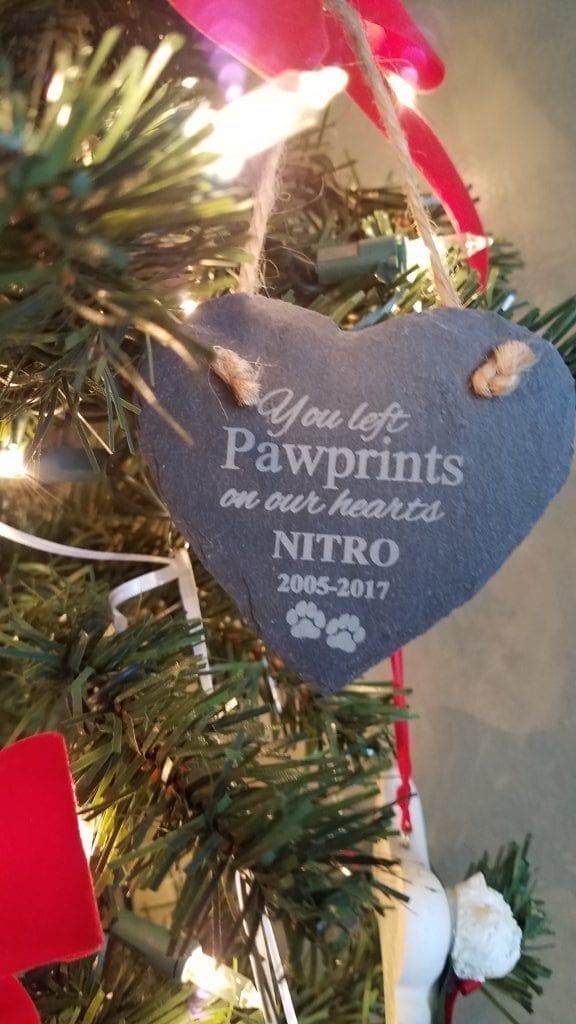 Such a bittersweet time of year – but I guess every day without him is bittersweet. A memory came up on Facebook the other day showing Kodi opening presents, and Nitro was in the background, watching him.
It still amazes me, the bond I have with him; I'm forever changed because he came into our lives. A cancer diagnosis gave me friends that became family, who could ever have guessed?
And so we move forward with life, a very different life, with tiny terrorists. Kodi continues to do well as he moves towards his 15th year. The tots annoy him at times, and at other times he frolics and plays like they do. I do think they keep him feeling "young". Grizzly and Tucker are the best of friends and bring much joy to the house. Christmas is pretty much over for us, as we celebrated it a week ago when my sister was home from Arizona. John and I are both working the entire holiday week, but that's ok. The boys will still open their presents Christmas Eve after work – the paper will be flying! We are very blessed here at the Ehlers' ranch, and hope all your Christmas miracles come true.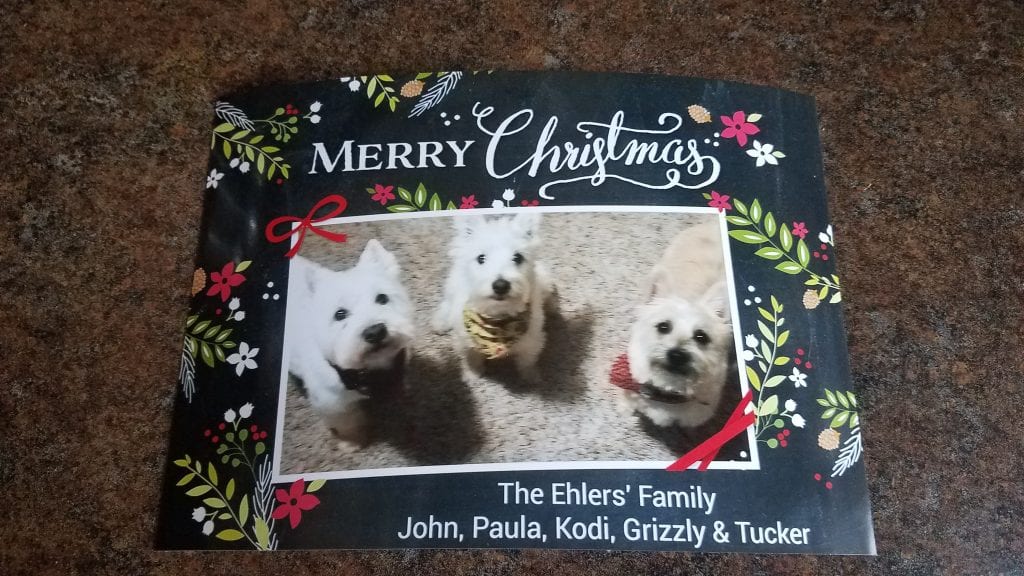 8 Responses to "New Ink for Nitro"