18 Mar 2019
Honorary Tripawd Kodi has a birthday
Author: dobemom | Filed under:
Uncategorized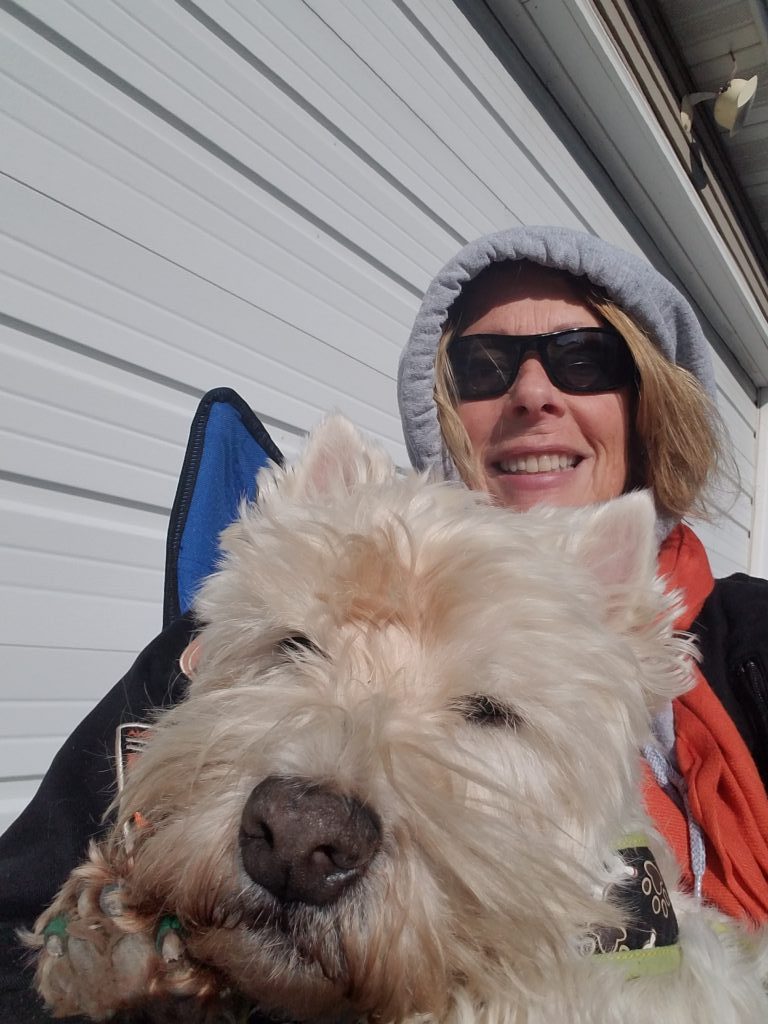 Honorary Tripawd Kodi had a birthday!  That's right, the only dog that Warrior Angel Nitro loved, is 15 years old!
Although I thought it was touch and go almost 2 weeks ago. One night after work he had what we think was a seizure; he came bopping out to see me, bouncy and happy – then he coughed, and vomited up some foamy white froth, and collapsed. He didn't lose consciousness, but when I picked him up, I thought he was going to die in my arms. When I finally put him down, he seemed ok, and even drank some water and ate some treats. The next day we went to the vet where he had extensive (and expensive) testing done…. blood work, blood pressure check, EKG, ultrasound and chest X-rays. Everything came back normal – as normal as a 15 year old dog with Cushing's Syndrome can be. A few days later he had an ACTH stim test done, to see if his Cushing med was in the range it should be, or if it was high and pushing him into Addison's Disease. That too came back normal. This tells my vet that it's not likely a cardiovascular event. His Cushing's is most likely due to a benign tumor on his pituitary  gland, which COULD be getting bigger, thus causing seizure-like activity. Although it scares me, we weaned him off the seizure med, and are taking a wait-and-see approach. The episode was very mild and short, (but scared me half to death), and I really don't want to put him on any more drugs unless absolutely necessary; if it happens again, I'll restart the seizure med, and go from there. He didn't present with typical seizure symptoms, so maybe it wasn't really a seizure.
So back to "being more dog", and being thankful for whatever time we have left. All in all, he's doing well; he sees the "tots" frolicking and goofy, and he in turn frolicks and is goofy. The weather here in Wisconsin is finally starting to warm up, so we've been taking walks and spending time outside. So happy birthday to the "White Knight"…
4 Responses to "Honorary Tripawd Kodi has a birthday"