9 Aug 2017
A Letter To Heaven…."Dear Nitro…"
Author: dobemom | Filed under:
Uncategorized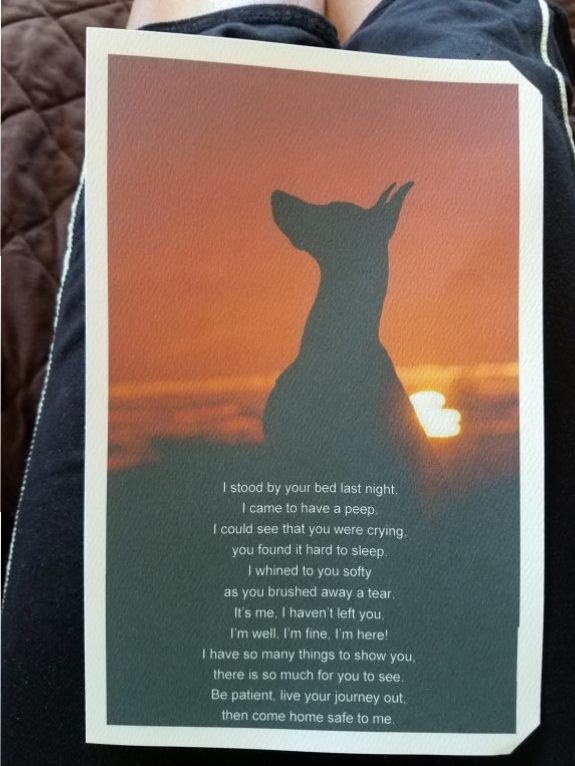 Dear Nitro,
It's been 2 weeks since we said good-bye….it seems like an eternity since I heard you hop down the hall, or you've given me a hug. I still can't believe that you are no longer with us; its's like a nightmare that I can't wake up from. I know it was time, that you were tired, that you fought the good fight for way longer than anyone thought possible. Knowing it was the right thing to do doesn't make it any easier. My heart has shattered in a million pieces, and I don't know if it will ever be the same again. All our Tripawd friends tell me I will be ok, that I will love again, that it is OK to love again; right now, that's hard to believe.
Days go by, and I think I'm good. Then I break down, and I feel like I can't go on. This world doesn't make sense without you in it. I never knew I could love like this, never knew I could bond with a dog like this, never knew what the term "heart dog" meant before this. It's funny how life throws us curve balls….who could have predicted that a bone cancer diagnosis would have brought us the best friends imaginable, while turning our world upside down. This journey is one I never would have picked for us, but at the same time, it allowed me to experience such a perfect love, that I can't regret it. I've realized that I've started to define you as a dog with 3 legs – a Tripawd – but you were so much more than that. You were a Warrior, a fighter, stronger than I ever dreamed you could be. And you showed me that I was a Warrior, a fighter, and stronger than I ever believed I could be.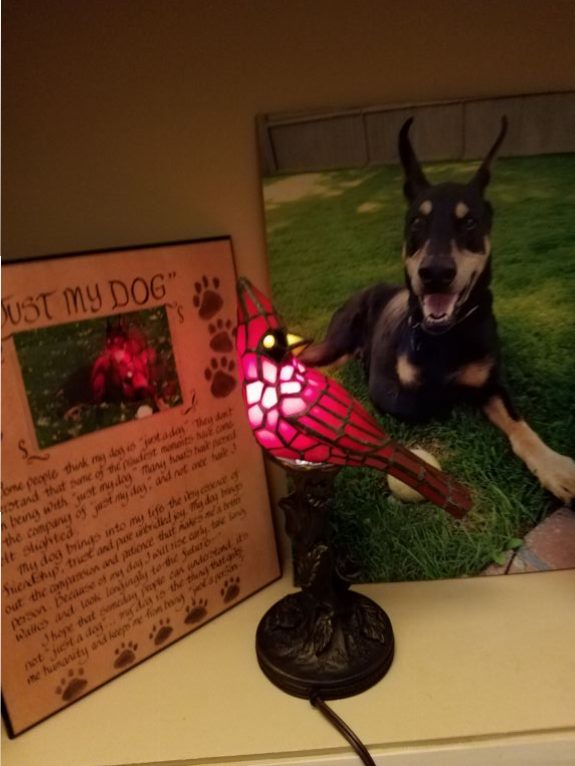 I've been preparing for your leaving me for so long now, for probably a year or better; perhaps this has enabled me to appear to have "gotten over it". Your daddy, however, is just starting this process. He is really struggling with your being gone, and that is so hard. I don't want him to think I've moved on, that you didn't matter, because you were the world to me. I'm trying to be brave, for you…..I love you, sweet boy, and I hope you are running free, and having the time of your life. Until I see you again, "BE GOOD, MAMA LOVES YOU!"
9 Responses to "A Letter To Heaven…."Dear Nitro…""